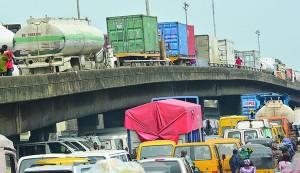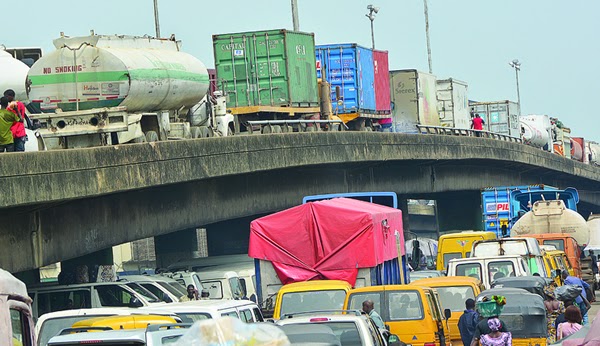 The Shippers' Association, Lagos State, on Thursday commended the Nigerian Ports Authority (NPA) for steps being taken to address the perennial gridlock on ports access roads.
The President of the association, Jonathan Nicol, made the commendation in a statement in Lagos.
The group sympathised with all major stakeholders as the "State of Emergency" being canvassed by some stakeholders will ultimately lead to the closure of some factories, Industrial concerns and market outlets.
He said, "In fact, it will ground the economy for a while. The action will definitely affect cargo throughput as most vessels will be diverted to other ports, especially, the Republic of Benin and Togo to discharge their Nigerian- bound cargo.
"Shippers, importers and other traders will have the herculean task of moving their cargo to Nigeria through Seme and associated authorised border routes.
"At the moment, the cost of transportation of containers in Lagos municipality has gone out of reach, forcing some industries to downsize their workforce. Some are closing down operations already."
Nicol added that the association had commenced genuine dialogue with major stakeholders in the maritime sector, especially with the shipping lines and terminal operators to assist in averting a "State of Emergency" in the maritime sector.
He said in a statement, "We propose that all Dangote vehicles on the long queue in different locations be given free access into the ports as Dangote Group has effective holding bays in their terminals.
"So also with Maersk Line whose containers are more in the line-up of trucks should be given free access to their Apapa terminals to discharge their empty boxes.
"This serves as a concession to ease the over-stressed roads and bridges across routes from Maryland through Surulere to Marine Beach en route Apapa port."
Nicol suggested that the NPA and the Nigerian Shippers' Council (NSC) should as a matter of urgency control local cost of transportation, adding that increase in haulage fees by truckers ought to be approved by the Council, which is the port economic regulator.
The shipper urged NPA and the NSC to work harmoniously to bring about an effective regulatory framework agreeable to users of port facilities.
He described the Shippers' Association as "a private-driven vehicle to protect and speak for importers and exporters".
The shippers' president, however, said that the reconstruction of the Apapa-Oshodi Express Road should be put on hold.
He said: "The bad spots along the route should be repaired. The Apapa-Marine Beach Road must be completed and put in use before embarking on the Apapa-Oshodi Road re-construction."