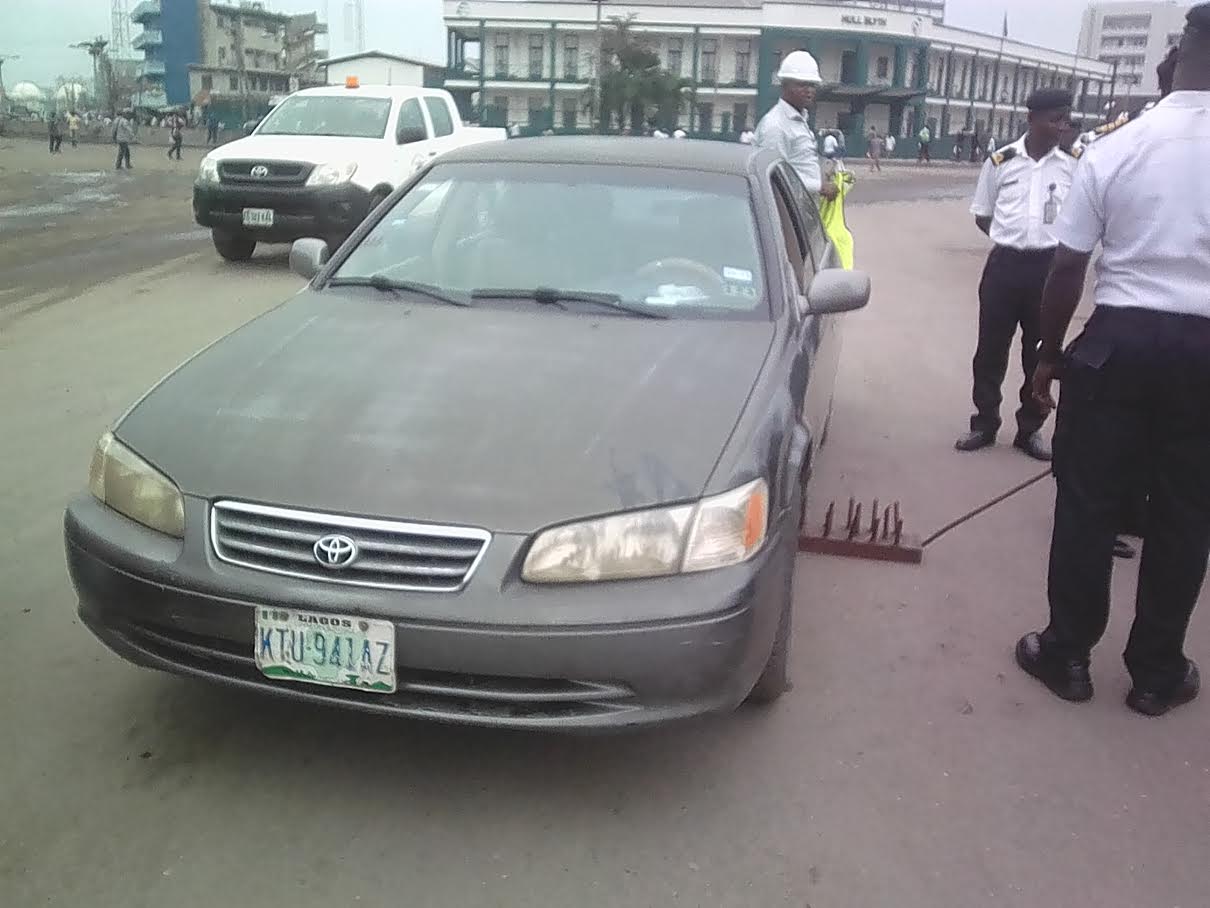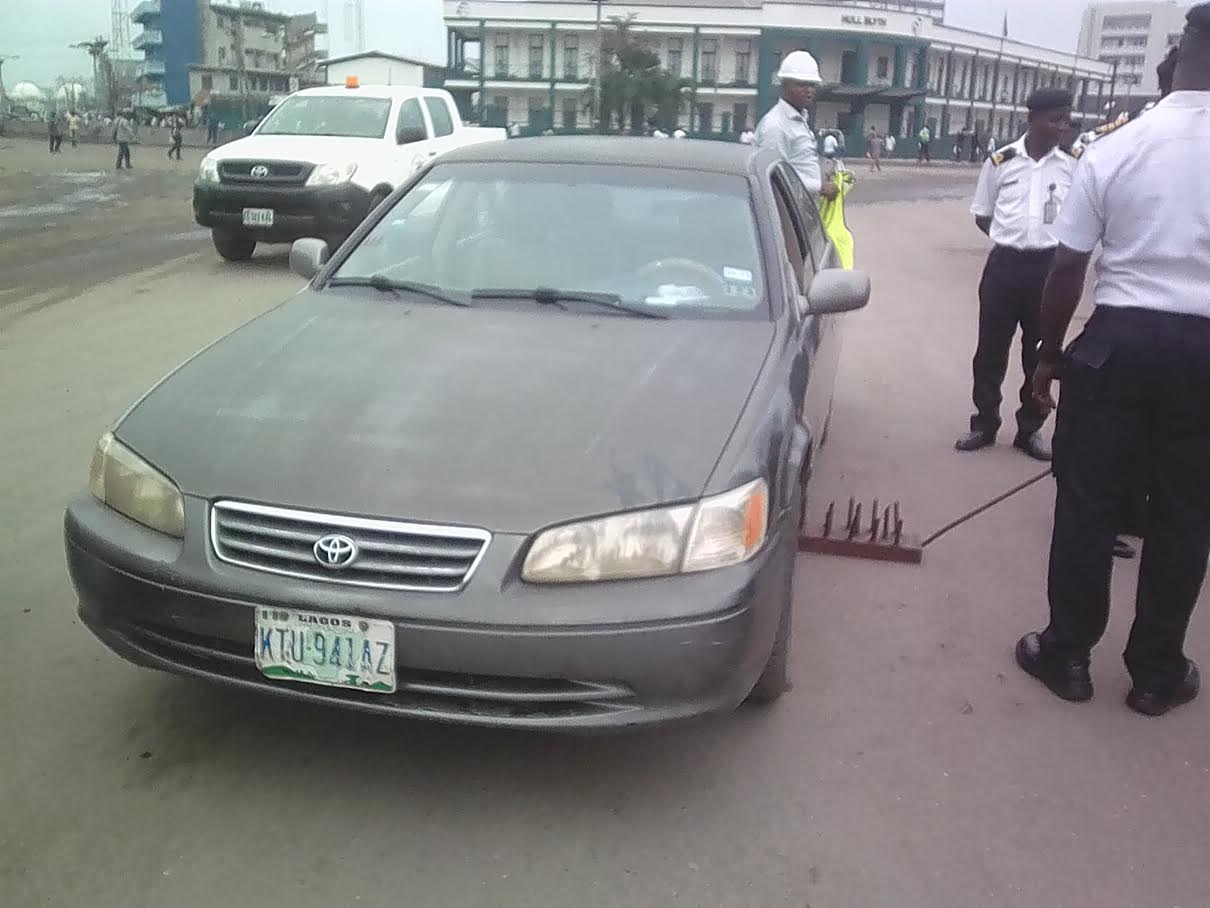 There was drama at the Lagos Port Complex (LPC), Apapa gate yesterday as officials of the Nigerian Ports Authority (NPA) commenced implementation of the Executive Order signed recently by Acting President Yemi Osnbajo to ease the cost of doing business at the port. 
The Acting President had directed that "the Apapa Port shall resume 24-hour operations within 30 days of the issuance of this Order and there shall be no touting whatsoever by official or unofficial persons at any port in Nigeria.''  
The NPA officials, as part of implementing the order, subjected port visitors and officials to strict scrutiny and searches of their bags and vehicles. 
But a clearing agent, who simply identified himself as Joel, refused to submit himself and his vehicle to checks, creating a scene and causing a long queue of vehicles at the port access road. 
"The man refused to show his ID card or open his car boot for inspection on he request of the NPA officials," an eyewitness to the incident told SHIPS & PORTS DAILY.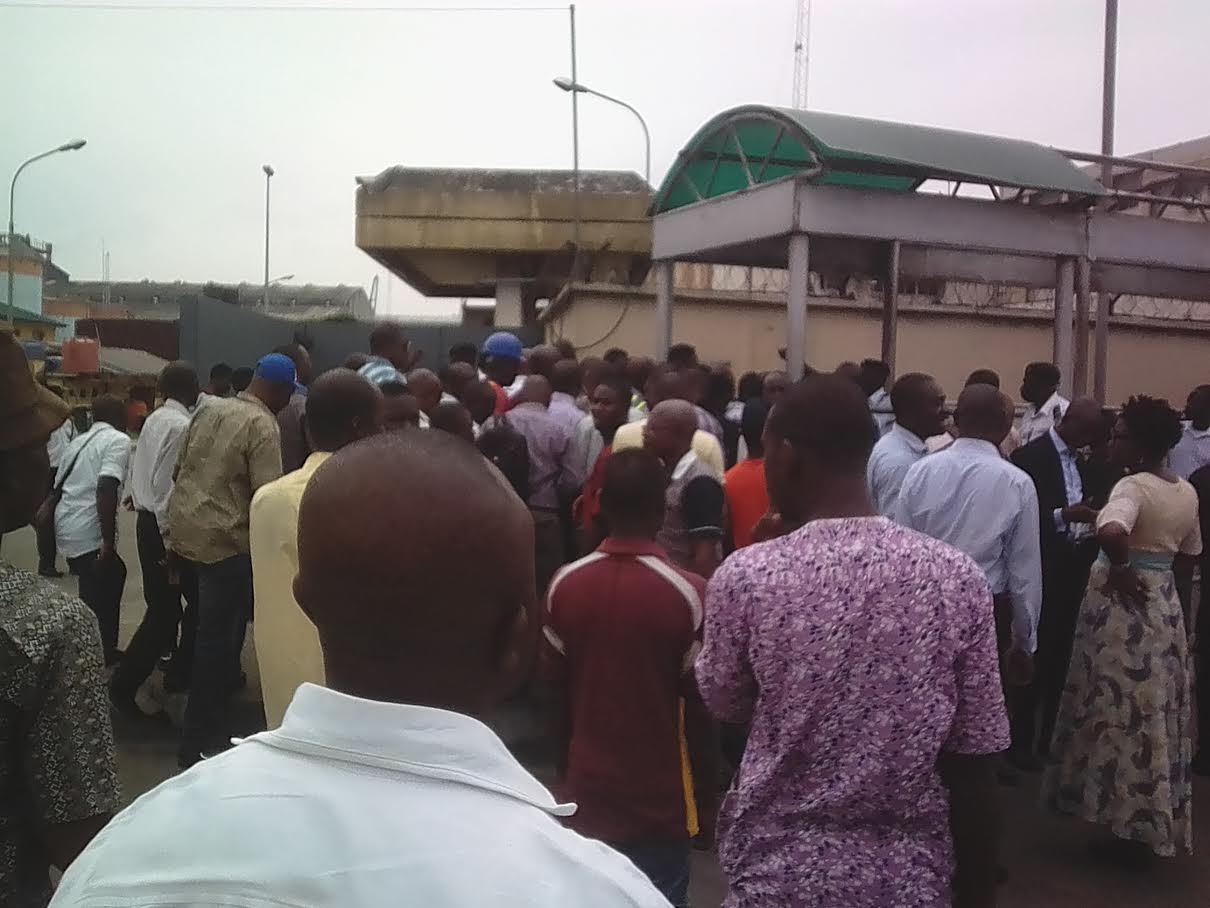 After refusing to open his car boot for search, the agent was refused entry into the port and asked to turn back, but he refused, deciding instead to block the port entrance with his vehicle. 
The recalcitrant agent was eventually arrested by a policeman from the Apapa Port Police Station, while his vehicle was impounded. 
NPA, in a statement yesterday, said it had commenced full implementation of the Acting President's Executive Order, which bars touting and unauthorized entry at the port. 
"By implication, all touts and hawkers are now banned in the port, while clearing agents and motor-boys will be stopped from hanging around and constituting crowd in the port," a statement by NPA Public Affairs unit quoted the Managing Director, Hadiza Bala Usman, as saying. 
It was also gathered that all security agencies are being sensitized on their specific roles or enforcing security in the ports and environs in order to achieve a synergy between them. 
According to the statement, the management of NPA has also commenced ongoing illumination of port common user areas and fencing of Tin Can Island Port Complex to ward off unauthorized access by miscreants, while liaising with Lagos State Government for illumination of the port access roads.
Also in line with the executive order, all security personnel are to display their on-duty cards while on duty even as all off-duty personnel are now completely banned from the ports.
A new ID card for staff and retirees with improved features and better production quality is also being proposed while the procedures for issuing port passes and access cards are being reviewed.
As part of moves to ensure seamless operations at the port, a joint patrol team comprising NPA Security, Port Authority Police, Customs and DSS will be constituted to carry effective patrol in the Port on hourly basis.
A security operations room will also be established to monitor all port activities.   
Copyright Ships & Ports Ltd. Permission to use quotations from this article is granted subject to appropriate credit given to www.shipsandports.com.ng as the source.