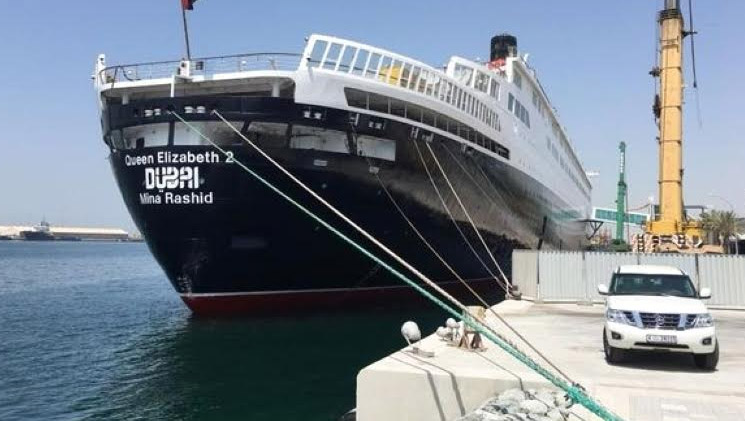 The Queen Elizabeth II ocean liner may finally start generating returns for Dubai after the emirate spent $100 million buying the vessel more than a decade ago.
The 963-foot (294-meter) cruise liner has been turned into a hotel and will be moored permanently at Mina Rashid in Dubai, according to an emailed statement. 
The ship will eventually have 13 restaurants and bars. Queen Elizabeth II will start welcoming the public from April 18 before a grand opening in October.
The purchase of the cruise ship symbolizes Dubai's freewheeling spending just before the global credit crisis hit the emirate, forcing it to teeter on the brink of default in 2009. 
With its opening, the vessel may finally start generating some returns to its owner, who struggled with how to make the trophy investment pay off after the crisis.
Istithmar World PJSC, a government-owned company in Dubai, bought the ship from Cunard in 2007. Since then, several opening dates were missed and various plans for the ship were scrapped, including turning it into hotel to be moored in Asia. 
More than 2.7 million man-hours were spent transforming the ship, according to Monday's statement.
The ocean liner, which plied the Atlantic for almost 40 years, made its official maiden voyage from Southampton, England, to New York in 1969. The ship had capacity for more than 1,900 passengers and a crew of more than 1,000. 
Source: Bloomberg