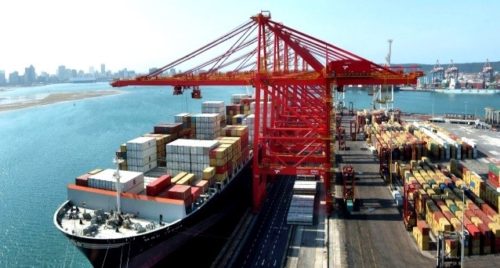 South Africa's Transnet on Tuesday said it will spend R7 billion ($464million) to deepen berths at Africa's biggest container terminal in the port city of Durban to accommodate larger ships.
Transnet, which operates nearly three-quarters of the African rail network, the bulk of which is in South Africa, aims to complete the work by 2023, it said in a statement.
Transnet said the project at the Durban port, which handles around 65 percent of South Africa's container cargo, will include the reconstruction, deepening and lengthening of berths 203 to 205 for the larger ships.
The state-owned logistics firm has been embroiled in allegations of corruption involving procurement contracts worth around R54 billion.
It placed its chief executive and two other senior officials on suspension in August pending investigations.
Agency Report