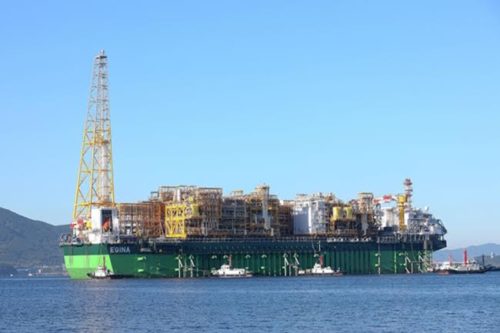 The Minister of State for Petroleum Resources, Dr Ibe Kachikwu, has said Nigeria's current crude output of 1.78 million barrels per day (bpd) will soon receive a boost from Egina oilfield.
Kachikwu who stated this while briefing journalists after the Federal Executive Council (FEC) Meeting in Abuja on Wednesday disclosed that Egina oilfield output is expected to reach 150,000 bpd by the end of the month.
"The work that we have at the ministry is to determine what component of that 150,000 barrels is pure crude and what is condensates.
"If it is pure crude it raises certain other implications in terms of the OPEC quota. If it is condensates then obviously we smile," he said.
With production cuts agreed by the Organization of the Petroleum Exporting Countries (OPEC), Nigeria's output has been around 1.74 million, excluding extremely light oil known as condensates. The minister said Nigeria produced condensates of 350,000 bpd.
Kachikwu has said Nigeria aimed to produce 2.2 million barrels in 2019.
The minister said FEC approved a contract to replace a crude pipeline for Opkoho and Okono fields on OML 119 for $37 million to help boost output.
Kachikwu further said the Nigerian National Petroleum Corporation and prospective private investors were in disagreement on financial terms over the revamp of state owned refineries.