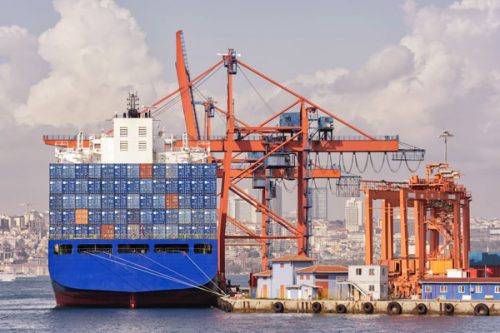 The Egyptian government has announced a new package of incentives and discounts for shipping companies in a bid to ensure the sustainability of shipping lines' schedules.
Vessels calling at Egyptian ports and transiting Suez Canal can now expect savings reaching up to 45% on the fees of navigational aids and lighthouses.
The new incentives also include the reduction of formalities and paper works in order to facilitate the procedures of transshipment containers and bunkering.
The package will also prevent the duplication between any kind of fees concerning transit toll and any other port dues.
The government said it expects this initiative to have a positive impact on the number of vessels calling at Egyptian ports and transiting Suez Canal.
Coinciding with the announcement on new incentives, Mohab Mamish, the chairman of the Suez Canal Economic Zone (SCZone) development project, said Egypt aimed to increase investments in the project to USD 55 billion in 15 years.
The value of the projects currently under construction is close to USD 20 billion, Mamish added.