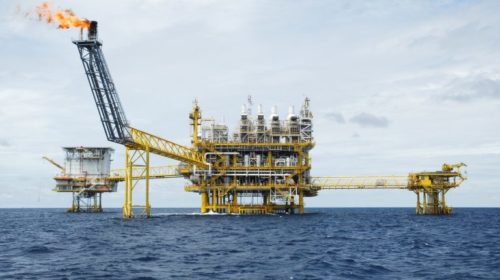 Egypt's Petroleum Minister, Tarek El Mollas, says the North African country will increase its natural gas output by 400 million cubic feet per day this week as it aspires to become a regional hub for the trade of liquefied natural gas.
Mollas said on Tuesday that the output hike will come from its Giza and Fayoum fields located within the North Alexandria and West Mediterranean Deepwater concessions in the Mediterranean Sea, off the coast of Alexandria.
The combined output of the two fields is between 500 million and 700 million cubic feet per day.
The country's output had risen to 6.6 billion cubic feet per day, following an increase in production from its massive Zohr gas field in September.