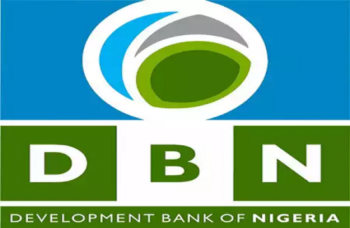 Europe's largest development bank, the European Investment Bank (EIB), has finalised a $20 million equity investment in the Development Bank of Nigeria (DBN) set up to boost credit to small firms and agriculture.
Nigeria, Africa's largest economy, has just emerged from a recession brought on by low oil prices, the country's main export. However growth is fragile and many businesses that laid off workers are still battling to survive.
Small scale enterprises make up 60 percent of Nigeria's economy.
DBN Chief Executive, Tony Okpanachi, told Reuters during the recession last year, that the new state-backed lender, would make up to 20,000 new loans to small firms within its first year of operation to help unlock credit to the economy.
The African Development Bank (AfDB) will also invest $50 million in DBN, the two development lenders said in a statement.
"The Development Bank of Nigeria has been created by the Federal Government of Nigeria to address financing challenges hindering private sector investment in the country," the lenders said.
President Muhammadu Buhari has pledged to strengthen the agricultural sector, to reduce Nigeria's costly food imports and diversify the economy away from over-reliance on oil. But access to long-term funds in local currency has been a major hurdle.
Long-term naira financing is scarce in Nigeria. In 2013, when the country was seen as an attractive investment prospect, several firms took out dollar loans to expand.
The new Nigerian bank – modelled on Germany's KfW – will lend to local commercial banks and micro-finance institutions that will in turn make loans to small firms, helping to boost economic growth and jobs.
DBN, headed by a former Ecobank executive, plans to grant loans with up to 12 years' maturity, longer than usual for Nigeria, to enable the financing of new projects that would not be viable with short-term funds and in dollars.
DBN estimates that only five percent of 37 million entrepreneurs and small firms in Nigeria have access to credit from the traditional financial system, despite the sector contributing half of the country's output.
It said other institutions such as the World Bank, Germany's KfW and the French development agency would also support the Nigerian bank alongside the government.
Agency Report