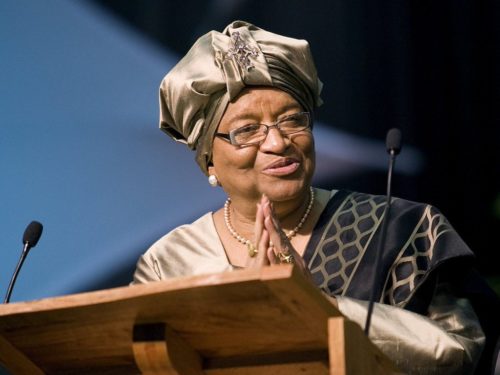 As Nigerians prepare to elect the president and members of the 9th National Assembly, the Economic Community of West African States (ECOWAS) Observation Mission has said that the country must get it right because other West African nations are looking up to it.
A total of 73 presidential candidates will be on the ballot while a total of 84 million voters are registered by the Independent National Electoral Commission (INEC).
Head of the ECOWAS Observation Mission and former President of Liberia, Ellen Johnson SirLeaf, said this when she led her delegation to the Nigeria Civil Society Situation Room in Abuja yesterday.
SirLeaf also acknowledged the role Nigeria played in restoring peace in her country.
She said, "We know what you (Nigeria) have spent in financial and human resource to buy us (Liberia) peace today, and so we look to you in this election."
She added that civil society organisations have an important role to play in helping Nigeria live up to its leadership role in West Africa.
In his response, Convener of the Situation Room, Clement Nwankwo, said the organisation has an observer in all the 8,000 wards across the nation.
"We have observers on the field, we have called them, so far no complaints. We are keeping an eye on the delivery of sensitive materials across the state. We know it will be a very challenging material for INEC, but an important one as well," he said.
He added that the ECOWAS mission is the most important of all foreign observers because Nigeria owes other African nation who look up to it, the responsibility of behaving properly.
"Our duty is to show examples. If the elections are not free, fair and credible, we will be showing a bad example to the sub-region and your intervention will be more important than the interventions of other countries because of Nigeria's previous role in the sub-region," Nwankwo said.