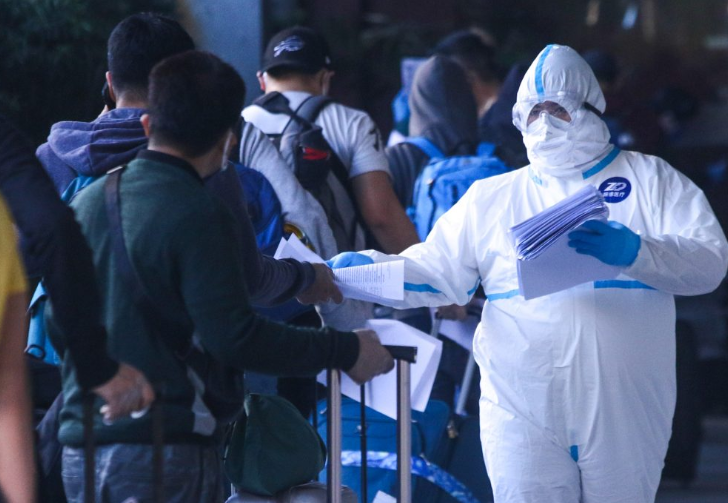 More than 400,000 Filipino seafarers have been on edge since an audit conducted by the European Maritime Safety Agency (EMSA) indicated that the Philippines has not been complying with international maritime safety standards.
EMSA is charged with reducing the risks of maritime accidents, marine pollution from ships and loss of human lives at sea.
Earlier in 2022, the EMSA specified that the training and certification in Philippines maritime education institutions fell short of guidelines mandated by the International Convention on Standards of Training, Certification and Watchkeeping for Seafarers (STCW).
The European Commission will ultimately decide the seafarers' fate following the EMSA audit. If the Commission upholds the findings, it may no longer recognize the seafarers' competency certifications, which would prohibit them from working on European Union-flagged vessels — effectively leaving them jobless.
The Philippines could also end up being excluded from the International Maritime Organization's "white list" of countries with seafarer employability.
Celia Dejond, press officer for the European Commission, said in case a withdrawal decision is adopted, existing seafarers certificates would only be recognized until they expire. The maximum period of the recognition of seafarers' certificates is five years.
"Since the Philippines reply [to the audit findings] was very extensive, the European Commission services assisted by experts are still carefully analyzing it with the intention to finalize the process with a final decision possible by end of first quarter 2023," said Dejond.
EMSA has been warning the Philippines about it noncompliance since 2006.
During a hearing in the Philippines Senate in October, Migrant Workers Assistant Secretary Jerome Pampolina warned that 2022 is the final year marked by EMSA for compliance and warned of a "domino effect" on other related maritime industries.
In November, Philippine President Ferdinand Marcos Jr. met with European Union transport officials in Belgium and assured them that the government is committed to addressing the flagged deficiencies and complying with European regulations.
Data from the United Nations Conference on Trade and Development (UNCTAD) shows that the Philippines is the world's largest provider of seafarers, followed by Russia.
An estimated 380,000 Filipino seafarers, or over a quarter of all global merchant shipping crew members, are deployed on domestic or foreign-flagged shipping vessels. Figures from the Philippine Central Bank show that in 2021, Filipino seafarers sent home an estimated $6.54 billion in remittances.
Copyright Ships & Ports Ltd. Permission to use quotations from this article is granted subject to appropriate credit given to www.shipsandports.com.ng as the source.