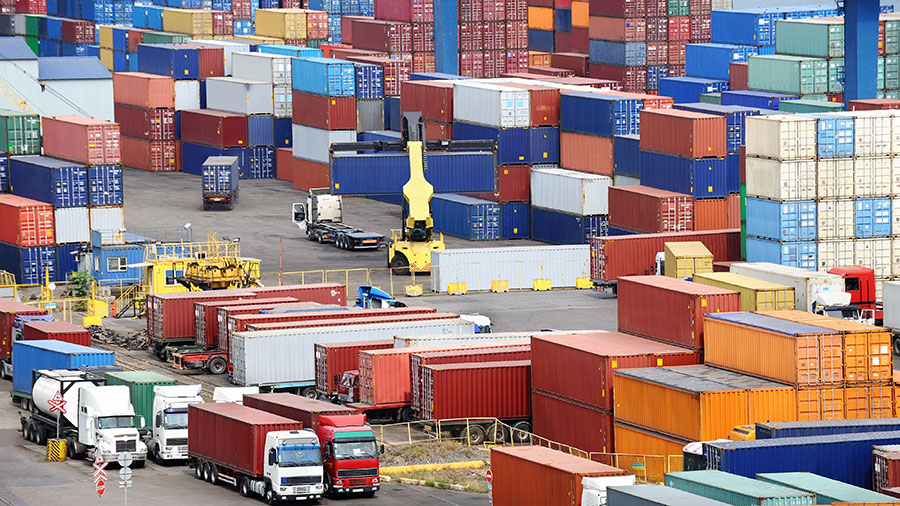 The world over, Nigeria wears the tag of an importing nation. The average Nigerian loves foreign made goods, and this has been one of the banes of the nation's economy. The citizens' strong appetite for foreign-made goods makes Nigeria a dumping ground for all manner of foreign products. It is widespread knowledge that Nigeria imports even the things it can produce, including toothpicks.
This penchant for importation of foreign goods puts a lot of pressure on the nation's foreign reserves. It also exports the jobs that should be done locally to foreign lands. It is against this backdrop that some executive orders issued by President Muhammadu Buhari recently, banning some foreign imports and services deserve our commendation. About two weeks ago, the President directed that all armed forces uniforms should be sewn locally and the fabrics must be sourced from local manufacturers.
The President mandated the Central Bank of Nigeria (CBN) to ensure that the order is effectively carried out. As stated by the CBN Governor, Godwin Emefiele, the President has mandated the CBN to ensure that all uniformed services and theatre wears in hospitals and medical facilities are sourced locally from the Nigerian CTG sector. The President's Executive Order 003 mandates ministries, departments and agencies (MDAs) to source their textile needs locally.
The President's order is part of the Federal Government's efforts to revive the Cotton, Textiles and Garment (CTG) sector. The Bureau of Public Procurement (BPP) has also been put on notice to enforce compliance among MDAs.
As we have already stated, this action is, indeed, a commendable one. Nigeria's textile industry which once experienced a boom collapsed in the 1980s because of our preference for imported wears and fabrics, and the neglect resulting from the oil boom. Our local textile industry has the capacity to transform Nigeria's rural economy, and revive the textile and garment industries by creating over two million jobs, according the CBN Governor. It can also improve internal revenue across the three tiers of government, reduce the $4 billion import bill incurred annually on textile and apparel, and earn foreign exchange.
In the same vein, the President, a week after this executive order, cancelled all e-passport printing contracts abroad, saying that it will now be the sole responsibility of the Nigerian Security Printing & Minting Company (NSPMC). He directed the Nigerian Security Printing & Minting Company (NSPMC) to take over the production and personalization of all Nigerian E-passports and related documents. With the President's directive, all existing Memoranda of Understanding and contracts on printing by other institutions/ companies will not be renewed.
This directive is equally laudable as one cannot understand how NSPMC established since 1963, and the largest bank note and security documents printing company in West Africa should not be able to print all the nation's currencies and security documents. The Nigerian government-owned company was established with the objective of producing the nation's currency, notes and coins, for the Central Bank of Nigeria as well as security documents for ministries, departments and agencies of government, banks and other blue-chip companies.
But the company had hardly lived up to expectation until 2014 when the present CBN Governor set a new target for it, including zero importation of currency. Since then, its fortune has improved significantly and is expected to reach new heights with the latest presidential order. The President's action will certainly conserve scarce foreign exchange, improve revenue generation and create more job opportunities.
Worthy of mention also is the Federal Government's plan to ban the importation of foreign built vessels into Nigeria. This is also a laudable move as it seeks to promote ship-building in the country.  The planned ban has been applauded by many maritime industry operators who see it as the boldest maritime industry policy to date – if it becomes a reality. The Nigerian Maritime Administration and Safety Agency (NIMASA) has already set the stage by setting-up a 15-man committee that will work to facilitate foreign direct investment (FDI) in Nigeria for ship building and repairs by foreign ship building, repair yards. They will work out a phased plan for a gradual stoppage of importation of foreign vessels into the country.
Without far-reaching policy decisions like these, it will be difficult for Nigeria to implement one of the principal pillars of the Cabotage Act which stipulates that all cabotage vessels should be built in Nigeria. It will also be difficult to build capacity in ship building and repairs in Nigeria. The plan if well-implemented will also boost the nation's steel sector.
However, government should ensure that it does not leave anyone in doubt as to its seriousness and sincerity in seeing this plan through, especially when it comes to the implementation stage. Most stakeholders who have hailed the move fear that such bold plans have a way of being scuttled when the chips are down. The government should, therefore, not allow this fear to become a reality.
We also call on all stakeholders, especially those who buy foreign vessels, including government agencies, to give the government maximum cooperation to ensure the realization of this bold step. The government plan provides an opportunity for them to invest in ship building in this country and help build capacity in the industry as well as end the draining of the nation's foreign exchange.
Once again, we commend the Buhari administration for these bold moves, and hope they will be sustained for the nation to reap the dividends. The administration should also not relent in this quest to wean the nation off its inordinate appetite for foreign goods and services.
We pay for your stories! Do you have a story for Ships & Ports? Email us at tips@shipsandports.com.ng or call 0810 359 4873. You can also WhatsApp us here. We pay for videos too. Click here to upload yours. 
Copyright Ships & Ports Ltd. Permission to use quotations from this article is granted subject to appropriate credit given to www.shipsandports.com.ng as the source.