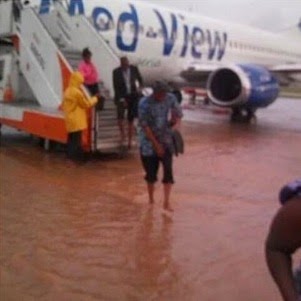 Passengers were stranded in Enugu on Friday as planes could not land or takeoff due to severe flooding of the Akanu Ibiam International Airport's tarmac and runway.
Several aviation experts including former Minister of State for Aviation, Hardi Sirika, have described the airport as unsafe for flight operations.
Just last week, Sirika, who has been renominated as a minister by President Muhammadu Buhari, said he would shut the airport if he returns as head of the aviation ministry.
See video of the flooding below: