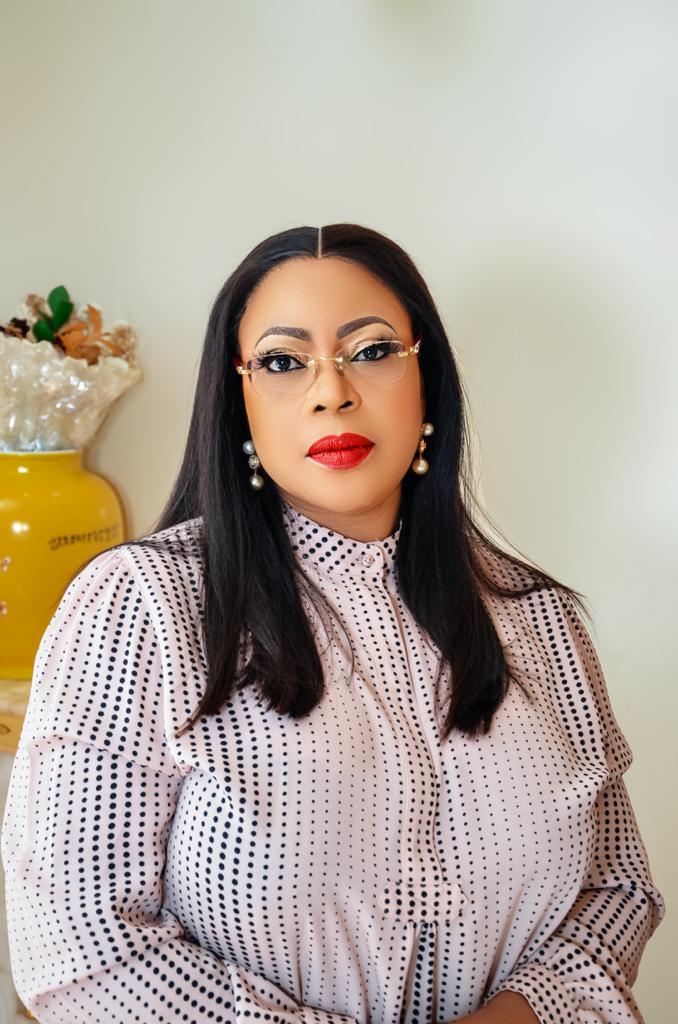 Eminent maritime industry stakeholders including the President-General, Maritime Workers Union of Nigeria (MWUN), Prince Adewale Adeyanju; former National President, Association of Nigerian Licensed Customs Agents (ANLCA), Prince Olayiwola Shittu; Managing Director of Micura Services, Chief Michael Orobosa Ubogu and Senior Managers of ENL Consortium, have sent congratulatory messages to the Chairman, Seaport Terminal Operators Association of Nigeria (STOAN), Princess (Dr) Vicky Haastrup, on the occasion of her birthday today.
Organisations including STOAN, Ocean Seed, Samcham Holdings Ltd, GMT Shipping, Blueche Lomado Shipping & Logistics Ltd, Daisy Chain Ltd, Tobef Concepts Ltd, Quayside Maritime Services Ltd and Bisbiak Enterprises Ltd also sent congratulatory messages to Princess Haastrup as she adds another year today.
In addition to serving as the Chairman of STOAN, Princess Haastrup is also the Executive Vice Chairman/CEO of ENL Consortium and the President, Certified Institute of Shipping Nigeria (CISN).
Affectionately called Mama Dockworkers, Mother of the Maritime Industry and the Amazon of the Industry by her many admirers, Princess Haastrup stands tall amongst her peers.
Hardworking, humble and unassuming, the STOAN Chairman has consistently won the Maritime Woman of the Year Award for more than a decade.
"On this amazing day, we wish to say a happy birthday to an exceptional and industrious leader. You are an epitome of success and dedication. May your birthday be blessed with all the good things life has to offer," Prince Shittu said in his birthday message to the STOAN Chairman.
In his own birthday message, Prince Adeyanu writes, "On behalf of the Maritime Workers Union of Nigeria and my humble self, I heartily rejoice with you on this auspicious occasion of your birthday. We pray that the Lord blesses you with good health on your special day."
The many messages of felicitations are reproduced below: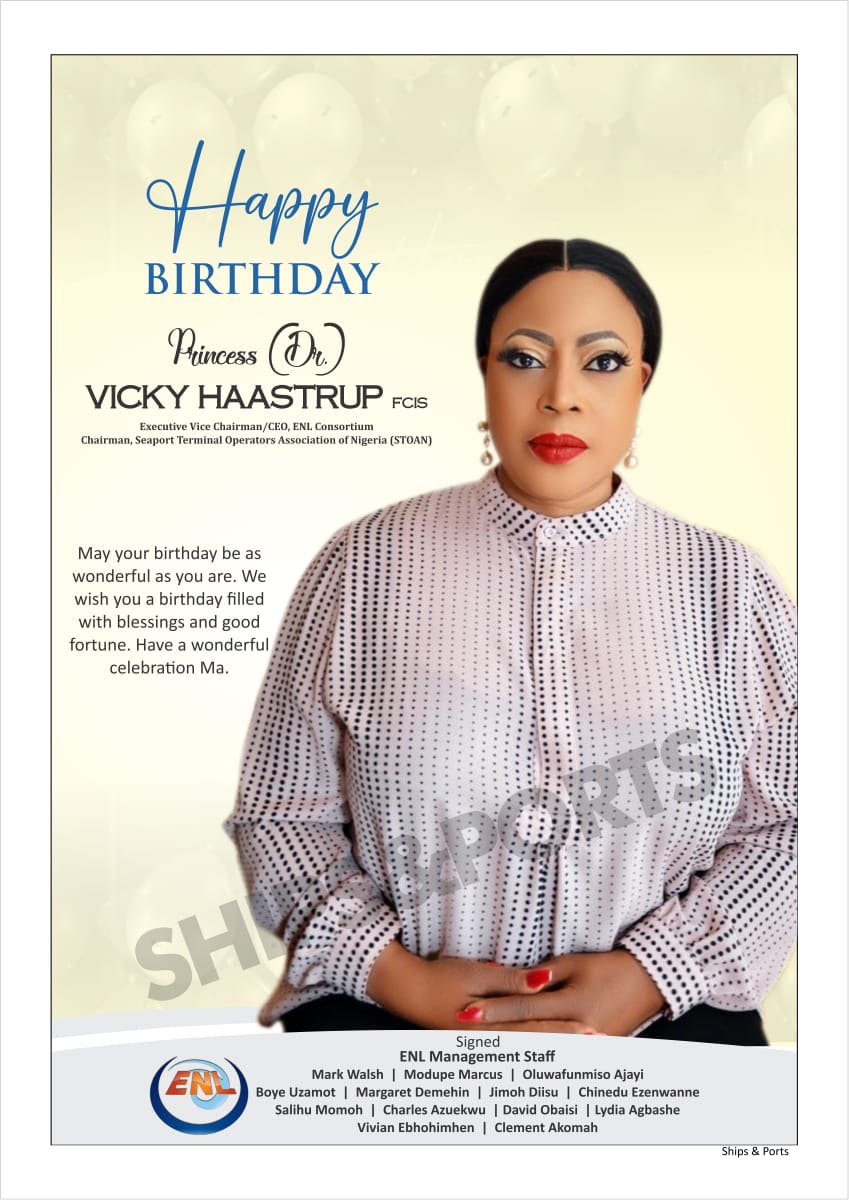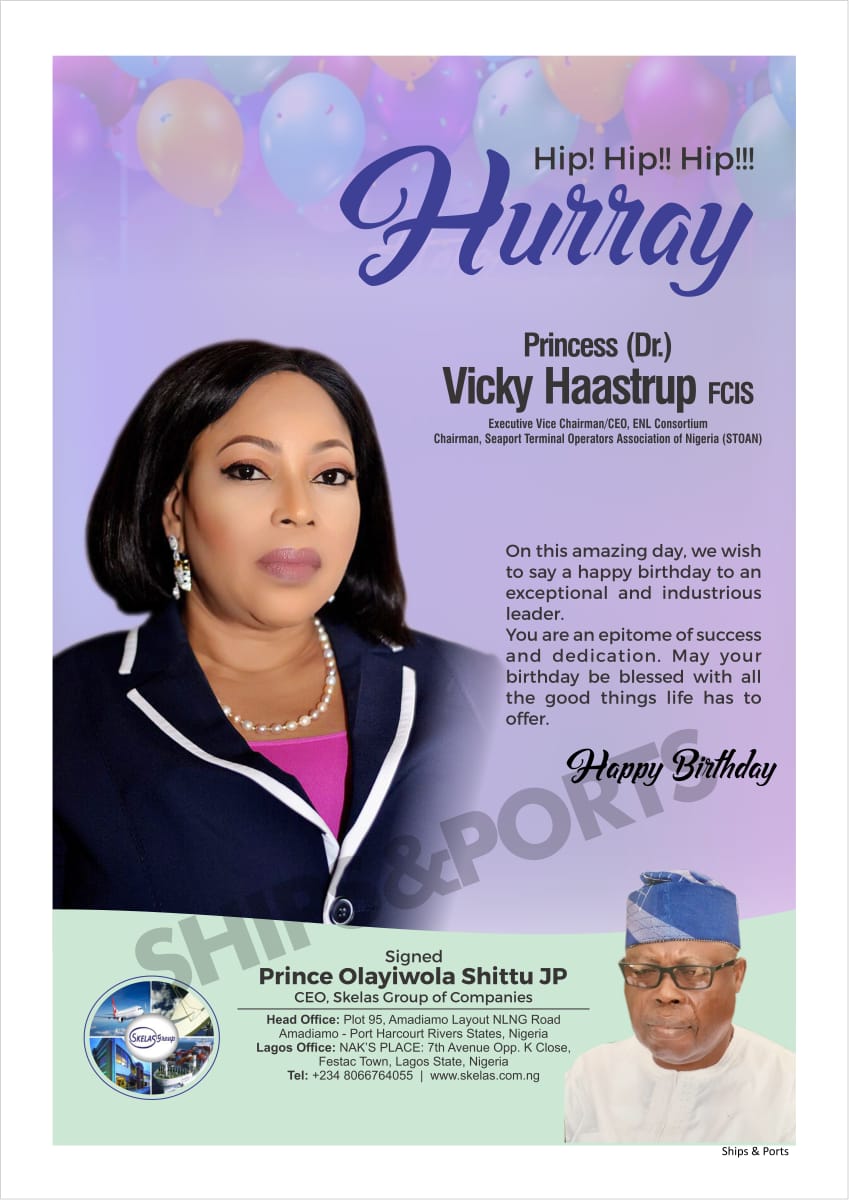 Copyright Ships & Ports Ltd. Permission to use quotations from this article is granted subject to appropriate credit given to www.shipsandports.com.ng as the source.