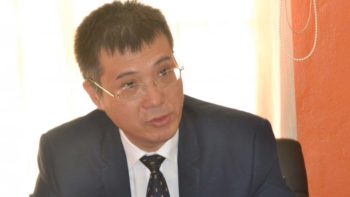 The Deputy Chinese Ambassador to Nigeria, Lin Jing has denied claims that most substandard goods that come into Africa are from China.
According to Jing, it was unknown where such products came from as the government had taken measures to clamp down on businesses involved in producing substandard products in that country.
"Most of these issues are being addressed in the process of continued bilateral relations while at the same time the false perception is being corrected.
"I believe every Nigerian friend has come to realise that as far as the quality is concerned, you can have as good quality from China as you have in other parts of the world.
"We do not offer this kind of substandard products but it happens and we know that it has not only happened with manufacturers in China.
"This also happened with factories in other southeastern Asian countries because there are lots of factories that can supply products at a very low price because the labour cost is much lower than it is in China.
"I am saying that lots of factories could be established in other countries and in my personal experience lots of substandard products are not being shipped from China."
The Deputy Ambassador also said that discussions held with the Chinese community in Nigeria had shown that the "Chinese business circle has not been directly involved in transporting all these substandard products".
He further said that it was pertinent to review the conditions in which goods were stored during transportation.
"Sometimes last year, there was a report saying that in Lagos there was a Chinese businessman involved in transporting tyres and when they arrived they were in very bad quality.
"It was found out that there was nothing wrong in the quality but in the storage, they were not stored in appropriate conditions and that affected them.
"Maybe this is an example to show that sometimes we need to look at the issues from other perspective."
Nigeria, according to the envoy, has remained China's biggest investment destination in Afica, the second largest export market and its third largest trading partner in Africa.
Both countries have also sought ways to further the relationship built since 2005.
Also, China-Nigeria bilateral trade volume reached $10 billion from January to August 2017.   
Copyright Ships & Ports Ltd. Permission to use quotations from this article is granted subject to appropriate credit given to www.shipsandports.com.ng as the source.