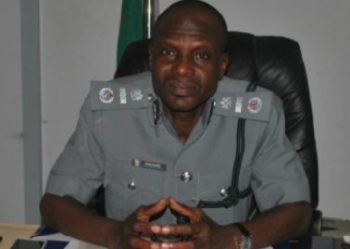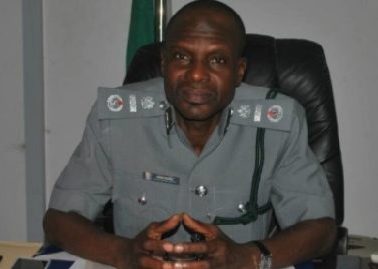 Zonal Coordinator in charge of Zone 'A' of the Nigeria Customs Service, Assistant Comptroller General of Customs (ACG) Aminu Dahiru has lamented the attitude of Nigerians living in border communities towards smuggling as they see it as their right.
Dahiru sought for the collaboration of community leaders and members of the public to complement the effort of the Service to effectively tackle the menace of smuggling within the Zone.
The Zone comprises all customs formation in the Southwest region including Lagos, Ogun, Oyo, Ekiti and Osun commands.
He made the appeal during an interview with SHIPS & PORTS DAILY in his office on Tuesday, while reacting to the recent clash between officers and suspected smugglers which led to the death of a bus conductor in Lagos and left several others injured including a pregnant woman in Ogun.
Dahiru said the clashes could be avoided if community leaders collaborate with Customs to educate their members about the dangers of smuggling and the consequence to the nation's economy.
According to him, "People from the border always see smuggling as their right because of their proximity to the border, so they see you as an enemy because you are an agent which the government specifically assigned to check their excesses. We should always see this as something that could be avoided if we get the cooperation of people.
"We will continue to interact with traditional rulers as well as political leaders to make their people understand that smuggling is not the only way to make a living. There are many ways of making legitimate earning without subjecting yourself to many bad things,"
"We are trying to avoid all these instances of clashes. We call on people as well to try as much as possible to pursue legitimate trade. The populace have to help us too. They should be educated that when somebody ran to them to take cover, let them throw the person back to take responsibility for his action,"
Dahiru said the Service has revived the training of officers on the proper use of fire arms adding that smuggled goods are sometimes abandoned to safe some situations.
"On our part, we always try to remind our officers of the rules of engagement. Many at times, we leave some goods that should be arrested go to save situations even for our own safety.
"One aspect of our job that is been ignored but in recent times is been revived is taking our officers for arms training because before we discover that arms handling was never something that we held with much concern but now it is not," he said.