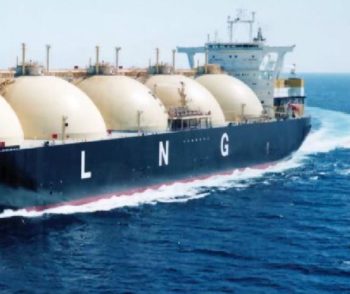 Equatorial Guinea is in talks to sell Liquefied Natural Gas (LNG) supply from its Punta Europa project to independent and state-backed oil companies and traders from 2020.
This comes at a time Equatorial Guinea is winding down an exclusive deal with Royal Dutch Shell.
Minister for Mines and Hydrocarbons, Gabriel Lima, told Reuters he is seeking to lift royalties from future LNG deals close to 50 percent, compared with 12.5 percent under existing arrangements with Shell.
Shell's deal, inherited after it acquired BG Group in 2015, was amended in 2009 under government pressure to include a 12.5 percent share of profits, but it is still among the most lucrative contracts for any LNG exporter.
"We invited possible LNG buyers, so they are aware of the opportunities," Lima said, adding that talks are progressing with China National Offshore Oil Corporation (CNOOC), Russia's Lukoil, France's Total, trader Vitol, Shell and a joint venture between Lukoil and New Age.
Supply deals will be offered for 3-5 years from 2020, Lima said.
Equatorial Guinea's LNG plant, operated by Marathon Oil Corporation, is currently fed by the depleting Alba gas field, which faces a cliff-edge dip in output from 2019/2020, he said.
Future production will be underpinned by pooling supply from stranded gas fields in Equatorial Guinea and the wider region, raising the prospect of eventually boosting LNG output and state energy revenue.
Lima's sales pitch shows how producers from fully paid-up projects can afford to release supply to unconventional buyers, such as trade houses, under short tenors, stimulating global LNG market liquidity.
Brunei, Qatar, Malaysia, Algeria and Nigeria all have long-term LNG contracts expiring in coming years.
In signing up to buy all of Equatorial Guinea's 3.4 million tonnes of annual LNG output for 17 years, BG Group – later acquired by Shell – sealed one of the industry's most lucrative LNG deals.
It paid a fixed discount to U.S. Henry Hub gas prices – now one of the cheapest gas benchmarks in the world – as it initially planned to sell supply into that market.
As the shale gas revolution killed demand for LNG imports, BG Group benefited from paying U.S.-linked prices for the LNG as it diverted supply to Asia, where prices were up to five times higher.
The original contract made no provision for profit sharing on cargo diversions with the government, highlighting how America's transformation from gas importer to exporter blindsided LNG players.
Alba gas field reserves of three trillion cubic feet for LNG only provided for the first 12.5 years of the plant's output, leaving the later part of BG's 17-year off-take contract uncovered.
This may have allowed the government to exit the deal early in 2020, an industry source said.
But new gas supplies are being lined up.
In a statement on Thursday, Noble Energy announced a pact with Equatorial Guinea to make available 600-billion-cubic-feet of gas from its offshore Alen field for the LNG plant.