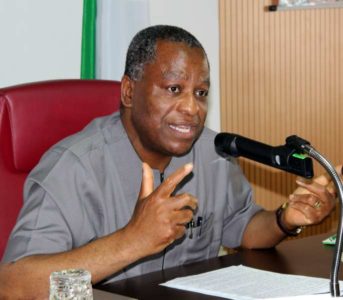 The Federal Government has strongly condemned the assassination of a Nigerian Immigration Attaché I, Habibu Almu, in the Nigerian Mission in Khartoum, Sudan.
A statement by the Spokesperson, Ministry of Foreign Affairs, Dr Tope Elias-Fatile, in Abuja on Friday noted that the Federal Government described the killing as "unfortunate".
He said, "The Ministry of Foreign Affairs has received an official report from our Mission in Khartoum, Sudan on the death of the Immigration Attaché I in the Mission, Mr Habibu Almu.
"He was killed in his official quarters on Thursday. This, indeed, sad news.
"The untimely death of the officer is certainly a great loss to our country.
"The Federal Government sympathises with the family members of the deceased on this unfortunate incident."
The spokesperson said that the Mission was working very closely with host authorities in their investigations over the incident
He assured that the Federal Government would do everything possible to ensure that those behind the killing are made to face the full wrath of the law.