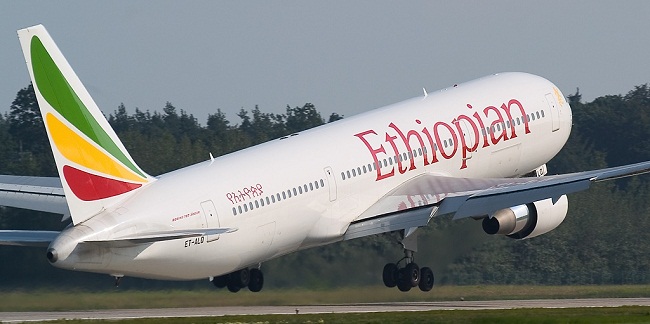 The Ethiopian Airline has began electrionic visa (also referred to as e-Visa) operations to all African countries.
While revealing this at a seminar organised for travel agents in Abuja, the traffic and sales manager of the airline, Tilahun Tadesse, said, "We are focusing on e-Visa to all African countries. We used to have challenges of doing this due to immigration issues but thanks to our prime minister and now, we have arranged for all African countries to register for visa online and get their visas on the spot at the airport.
"This has eased travelling issues. For example, in Nigeria, we have five destinations so it is not going to be a problem for us to arrange for the e-visa for our passengers."
On how long it would take a passenger to get the e-Visa, Tadesse said it was as long as it takes to get tickets and explained that the delay with payments issues have been resolved as its passengers can now pay with debit cards.
On why the seminar with travel agencies, Tadesse said the agencies were the channel through which the airline operates.
The airline also revealed that it has started new ten destinations across the world, ranging from South America, Europe, Asia and so on.
Particularly, Tadesse said the airline has started operations on Barcelona, Manchester City and Geneva, even as it has increased frequencies to all destinations.
On its operations in Nigeria, he said it has been good and with stiff competition, the Ethiopian Airline would not be bothered as it focused was on welfare and customers' satisfaction.
He also noted that the cargo department was doing well as the Ethiopian Airline has big terminal in Addis Ababa, which accommodate about 600 tones every year and this big.
Speaking on the volume of passengers per week, he said the airline carries over 7000 passengers weekly from Abuja alone as most of the flights are full, with a capacity of over 300 passengers daily.