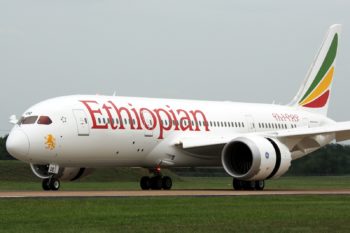 Ethiopian Airlines would be interested in around 10 to 20 mid-sized jets that Boeing is studying possibly developing, the African airline's chief executive said on Tuesday.
Ethiopian also ordered two Boeing 777 Freighters, and exercised options for two more, Chief Executive Tewolde Gebremariam said at a Dubai Airshow press conference.
Industry sources have said they expect a commercial launch of the roughly 220 to 270 seat jet next year. It would enter service in 2024 or 2025 as Boeing attempts to leapfrog the hot-selling Airbus A321neo.
Agency Report