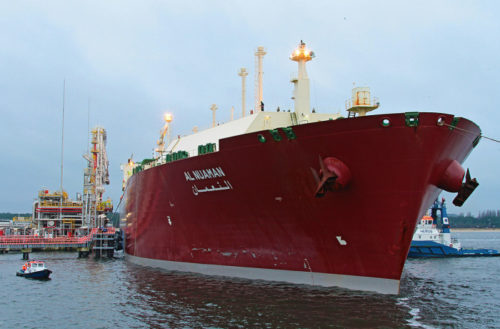 The Polish government and the Polskie LNG company have reached an agreement on the extension of the liquefied natural gas (LNG) terminal in Świnoujście, in north-western Poland on the Baltic Sea coast.
According to the European Commission, on April 24 the parties signed a grant agreement under which around EUR 128 million (USD 142.6 million) from the European Regional Development Fund would be invested in extending the terminal, which is the only facility of its size in Northern, Central and Eastern Europe.
"The extension of the Świnoujście terminal will help diversify natural gas supply sources and improve the country's energy security. This is a new example of the Energy Union in motion, supported by Cohesion Policy," Corina Creţu, Commissioner for Regional Policy, said.
The current investment comes on top of more than EUR 250 million of Cohesion Policy funds already invested in the terminal and more than EUR 2 billion invested in Polish energy infrastructure since 2007.
The terminal expansion project is on the European list of Projects of Common Interest (PCI). Together with the Baltic Pipe project, for which a EUR 215 million EU grant was signed just last week, the new LNG terminal in Świnoujście will open Poland's gas market to new suppliers enhancing the diversity and security of energy sources in Poland.
The Baltic pipe will allow, as of 2022, the shipment of gas from the North Sea to the Polish market and further to the Baltic States and neighbouring countries. At the same time, the pipeline will enable the supply of gas from Poland, via the LNG terminal, to the Danish and Swedish markets.