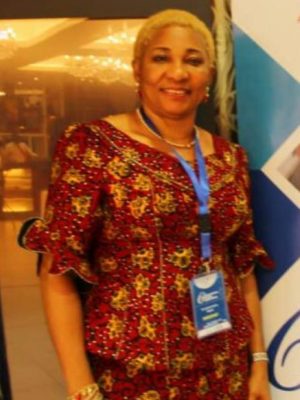 Mrs. Eunice Ezeoke, an Assistant General Manager, Tariff and Billing, Nigerian Ports Authority (NPA), has been elected as the President of the Women's International Shipping and Trading Association (WISTA) Nigeria.
Ezeoke got 36 votes to defeat three other contestants; Ortsematosan Edodo-Emore who scored 16 votes; Victoria Tarfa with 15 votes and Obiagelli Obi with 12 votes in a keenly contested election held in Lagos on Thursday.
Speaking with SHIPS & PORTS shortly after the election, Ezeoke promised to build on the achievements of her predecessor just as she solicited members' cooperation to help boost the objectives of WISTA.
She said one of the main focus of her leadership would be on women empowerment in the maritime community adding that WISTA chapters in other States who have not been active in the association's activities would be reinvigorated.
"My prime objective is to sustain the good achievements that WISTA – Nigeria has recorded over the years and build on the existing foundation to protect our impact locally and internationally. WISTA Nigeria is not only Lagos, it involves the entire federation. Other States chapters have been existing but they have not been inclusive in our activities so we need to bring them in.
"Our relationship with regional branches of WISTA as well as WISTA International
will be strengthend to the benefit of all members and we will once again work as a team to achieve greatness," Ezeoke said.
Immediate past President of WISTA Nigeria, Mrs. Mary Hamman, commended WISTA members for their support and cooperation even as she appealed that they extend and double the same support to the new executives.
She said WISTA Nigeria had also gotten increased international recognition as well as local recognition by key maritime players and government of some states.
"We took over the administration of WISTA Nigeria, which I ran for two tenures with 43 financial members and now we have over 130 financial members. I urged all the incoming executives to work as a team to enable them achieve their aims in the next two years of their tenure, she said.
Others elected include Mrs Ann Akpan, who emerged as the Vice President of WISTA; Dr (Mrs) Odunayo Ani as Treasurer, and Chizoba Anyika as the Secretary.