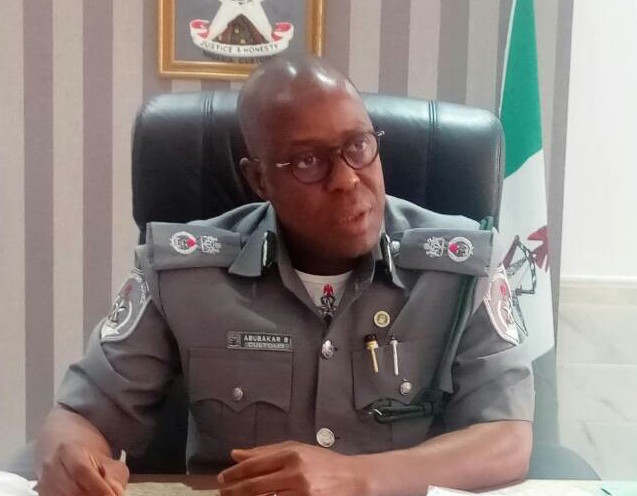 A retired Assistant Comptroller General of Customs, Abubakar Bashir, has accused some indigenous shipowners of engaging in illegal round-tripping transactions under the guise of importing vessels into the country only for them to bring in wrecks.
Round-tripping occurs when individuals or companies divert foreign exchange obtained from the Central Bank of Nigeria at the lower official rate to the black market for higher profits.
In international transactions, round-tripping is used for tax evasion and money laundering.
Abubakar said the unethical practice by some Nigerian shipowners is one of the factors inhibiting growth of the shipping sector.
The retired Customs boss spoke at a maritime virtual symposium last weekend while reacting to concerns raised by shipowners over lack of government incentives and high Customs duty on vessels imported into the country, which subsequently raises the cost of acquiring vessels.
He said, "Customs as a regulator has realised that people are using a lot of things in importing wrecks, not ships, just for the purpose of round-tripping or money laundering in some cases. They overvalue the wrecks and sometimes, they just use that as a focal point and transfer the money.
"In the Customs export prohibition items, it is very clear that whatever you import into Nigeria and you declare it for home use and pay duty; it is prohibited for you to export it. It is the issue of money laundering that brought about this.
"The issue of personal interest is part of what hinders progress in the industry. People will just go and bring in wrecks, transfer huge sums of money at the detriment of our foreign exchange because we are virtually an import dominated industry."
According to him, international laws apply on all cargoes originating from outside Nigeria hence maritime practitioners should engage Customs to clear grey areas before embarking on international transactions.
While noting that it is not in the place of Customs to grant tax relief on imported vessels as being requested by the indigenous shipowners, Abubakar urged the operators to always consider relevant laws of import and export guidelines and acquire adequate knowledge of the sector before investing and coming hard on government agencies.
"As for Customs, we do not have any right to offer tax relief because we are implementers of government policies. We don't have rights to give incentives as to whether to pay or not to pay duty but we encourage the government periodically and give suggestions on how to move the maritime industry forward.
"One of the major problems we have is that investors in the industry do not put into cognisance relevance sections of laws in most cases. Instead of shipowners coming to fight over Customs or Immigration, they should go through all the relevant sections of the laws and see how we can assist ourselves," he said.
Nigeria shipowners have often lamented the high import duty of 15 per cent they are made to pay on vessels they acquire abroad for coastal trade.