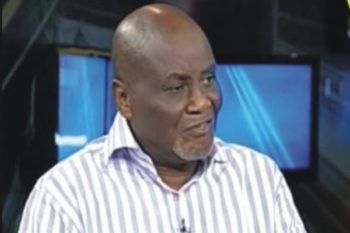 The Coordinator of the Presidential Amnesty Programme (PAP), Prof. Charles Dokubo, has been urged to guard against saboteurs and corrupt employees in the Amnesty Office.
The Niger Delta Reformed Ex-agitators Association (NDREA) made the call on Tuesday in a statement signed by their National President, 'General' Ebiowe Ayado.
The ex-agitators revealed that such corrupt and selfish elements were behind the downfall of Dokubo's predecessor, Brig. Gen. Paul Boroh (rtd).
The group appealed to him to identify and remove bad eggs from the office to enable the scheme actualise its objectives.
The former militant leaders, who were drawn from the nine Niger Delta states, commended President Muhammadu Buhari for appointing a scholar, technocrat and administrator to coordinate the scheme.
But they insisted that some highly placed persons were in the habit of misleading coordinators of the scheme by creating impediments to effective implementation of the programme.
According to the statement, ex-agitators expressed confidence Dokubo's ability to deal with the threats.
The statement said: "We hereby call on Dokubo to beware of the bad eggs in the Presidential Amnesty Office that misled his predecessor and created impediments for the smooth and effective implementation of the mandate of the Presidential Amnesty Programme.
"He should weed off the bad eggs and inject fresh blood into the programme and engage very patriotic and committed persons as his aides to enable him actualise his mandate.
"He should do away with all the aides that misled the former Special Adviser, Paul Boroh and appoint only honest and dedicated aides to help him succeed in his new assignment.
"He should not recycle or engage all those who have questions bothering on corruption and other illegalities to answer under his predecessor."