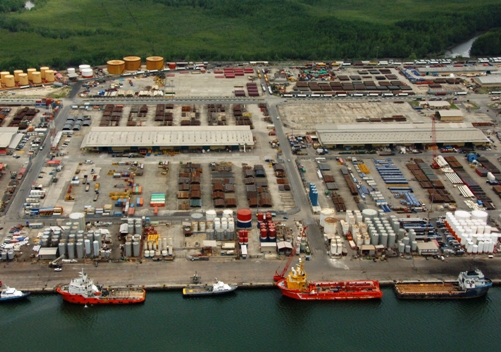 A Port Harcourt based oil and gas industry expert, Dr. Austin Obieze has accused the Oil and Gas Free Zones Authority (OGFZA) of damaging the concept of free trade zones in the country with what he termed "rogue behaviour" towards free zone operators in the country. This is even as facts emerged that no fewer than 16 companies have decided to withdraw their operations from the Onne Free Trade Zone. 
Speaking with journalists in Port Harcourt weekend, Obieze said the recent attack by OGFZA against a leading free trade zone operator, Intels Nigeria Limited (INL), has sent the wrong signal and created panic among businesses operating in the zones. 
"It was a very bad move by OGFZA, which was set up to promote trade and attract investors into the country through the oil and gas free zones concept. OGFZA, under Umana Okon Umana, doing the direct opposite of what it was established to do," Obieze said. 
He said by OGFZA's action against Intels, free trade zones operation in Nigeria "can not be the same again" as investors will find it difficult to take government for its words.
He said, "Free trade zones all over the world are created to serve as destination for capital; attract investment, create jobs and aid the transfer of technology to the host country. Free trade zones played a key role in the boom enjoyed by the Asian Tigers.
"The Nigeria Export Processing Zones Authority (NEPZA) and the Oil and Gas Free Zones Authority (OGFZA) were specifically set up by the Federal Government to encourage investments in Nigeria in line with the country's economic growth aspirations. 
"Several incentives were instituted including 100% repatriation of capital investment, remittance of profits and dividends with no import or export licenses required. 
"Companies operating in the free zones also enjoy immigration non-quota regime and are exempt from taxes such as value added tax, corporate tax, withholding tax, capital gains tax and customs duty on export of goods to other countries. 
"It was these incentives that attracted several companies resulting in over five trillion naira investments in the zones, with several thousands of jobs created.
"NEPZA and OGFZA were set up to serve as enablers of trade but unfortunately while NEPZA has remained on course, Umana's OGFZA has obviously lend itself to becoming an object of political vendetta and consequently derailed from its set objectives and the intents of its enabling Act." 
Among the 16 companies that have decided to exit the free zone are Prodeco International Limited, West Africa Machinery Services (WAMS), MGM Logistics Solutions Limited and Orlean Invest Limited. 
Also speaking on OGFZA's battle against Intels, The Managing Director/COO of Samsung Heavy Industries in Nigeria, Mr Frank Ejizu, said, "You cannot be wooing investors on one hand and scaring them away on the other hand. It will not work. If there was a violation of the law, then there is a ground for sanction."
The General Manager, Finance of the Lagos Channel Management Company Limited, Mr. Joseph Amoni, said the action of the government would scare foreign investors away from the country. 
Similarly, the Chairman, House of Representatives Committee on Maritime Safety, Education and Administration, Mohammed Umar Bago, said the situation was "getting sour". 
A former Senior Special Assistant to former President Goodluck Jonathan on Maritime Matters, Mr. Leke Oyewole, warned against the political witch-hunt against Intels.