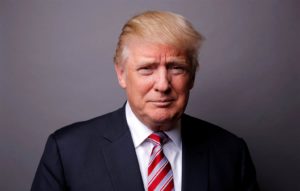 With the possibility of restricting exports from China, an American government led by Donald Trump could push China into looking to African economies for exportation of its huge annual productions.
With Nigeria leading in Africa's economies with 40 per cent of the continent's population from a single nation, the country could witness increased exports from China, leading to more robust trade relations with China, according to experts.
Subsequently, the President, Shippers Association, Lagos State, Rev. Jonathan Nicol has warned against a domineering China over Nigeria in trade and technology transfer deals.
An importer of vehicles, John Anaele said Trump would likely check exportation from China, making China to turn to African markets for its exports.
He said, "During the campaign period, the man talked zealously about restricting exports from China and creating bigger markets for home products. This he believes will make more American companies in abroad to come back home.
"He talked about bringing American companies back home even after winning the election and one way he can do this, as he has always maintained is by restricting exportations into America so that demand for locally made products will have an upsurge. Now, what I see here if it happens is that China will naturally look elsewhere for exporting its products and Africa and other Asia countries will come to mind quickly. In Africa, Nigeria is the biggest economy and has the largest consumers also."
Speaking in agreement with Anaele, Nicol said, "The man has already come out with threat to effect some dramatic changes and if he does that, definitely there will be change in the business environment and that affect the African countries and China because he doesn't want the economy of china to overwhelm that of the US; he doesn't want the dollar to become a waste paper compared to the Chinese Yen. He wants to maintain the domineering effect of the US dollar.
"Already China is in Nigeria bringing a lot of investment, but to me as an individual the federal government has to look critically into allowing our country to be a dumping ground for technology so-called and because, you see, for Trump to come up to say he doesn't want this, he must have quite a lot of things going wrong with the issue of China. He said China probably will want to dominate the world, not only in production but also in technology and America doesn't like it, hinting that if they come to Africa they will like to dominate everybody and it will be wrong for African governments to succumb to that possibility making each government to be docile.
"At the end of the day they will dictate that pace because they have all the money and they will know the terrain of the countries. We have been looking at trade all along, but should also be looking also at the security aspect of inviting people into our country," he advised.
Trump is said to have laid out policy positions on a few topics such as health care, trade with China and taxes, but those plans have been assailed by critics as vague, grandiose or politically unfeasible. Trump's detractors also contend that the billionaire's plans, especially his proposals to cut individual and corporate taxes and impose major tariffs on Chinese exports to the United States which would cost trillions of dollars.
"He (Trump) has also been extremely critical of Chinese economic policy and free trade deals, indicating that he would adopt a more protectionist approach," said a report by BMI Research.
For now, money managers and other investors aren't sure how a President Trump could affect the economy, taxes and foreign trade and, therefore, the outlook for corporate earnings and stock prices, analysts said.
"His domestic policies would lead to recession," Mitt Romney, the Republican presidential nominee four years ago, said in a scathing attack on Trump last week. That's debatable, but Trump's ascendancy in the presidential race "is a new phenomenon for investors," said Mike Thompson, managing director and chairman of Standard & Poor's Investment Advisory Services.
Copyright 2016 Ships & Ports Ltd. Permission to use quotations from this article is granted subject to appropriate credit given to www.shipsandports.com.ng as the source.