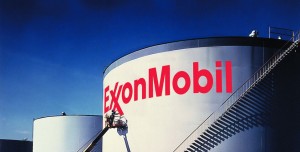 U.S. oil major ExxonMobil has laid off additional 89 workers in a gale of retrenchments that started in the company last year.
A top source in the company made the disclosure in an interview at Mkpanak in the Ibeno Local Government Area of Akwa Ibom on Tuesday.
The source revealed that 60 regular workers and 29 contract workers were affected in the latest retrenchment, involving mainly workers at the company's Qua Iboe Terminal.
According to the source, who pleaded anonymity because he was not authorised to speak on the issue, more workers may be shown the exit door in the next two months, due to cut in production and other issues.
The source said the retrenched workers had been paid their terminal benefits.
"The amount paid is commensurate with the number of years put in by each of the affected workers.
"The department mostly affected include public affairs, general services and logistics," the source added.
One of the retrenched workers, Nsikak Ekwere, said that he still had eight more years to work with the company but was surprised to see his name among the retrenched workers.
No fewer than 250 workers of the company were laid off between January and November last year.
On Dec. 15 last year, the company's Lagos office was shut down following a tense standoff between workers and the company's management over retrenchment issues.
Oil companies in Nigeria have resorted to laying-off workers since Nigeria entered a crippling recession that has dealt a severe blow to the economy of Africa's top oil producer.
Copyright Ships & Ports Ltd. Permission to use quotations from this article is granted subject to appropriate credit given to www.shipsandports.com.ng as the source.