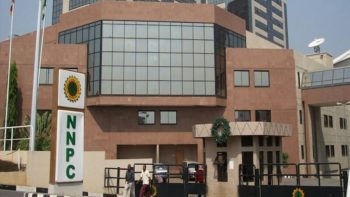 The Federation Account Allocation Committee (FAAC) meeting scheduled for Wednesday was aborted over poor revenue returns by the Nigerian National Petroleum Corporation (NNPC), for the second consecutive month running.
The Chairman, Finance Commissioners Forum of FAAC, Yunusa Mahmoud, who confirmed the cancellation of the meeting to reporters on Wednesday did not say when the meeting has been rescheduled.
He expressed dismay that the committee would again not be able to meet as the revenue returned by NNPC was too meagre for members to consider sharing among the three tiers of government.
He said, "The meeting cannot hold because we have some challenges, the revenue figures we got for the month is far less than what we expected to be remitted by the NNPC."
In March, a similar development resulted in the meeting ending in a stalemate and confusion, as representatives of the 36 states of the federation and the Federal Capital Territory went home in anger.
The committee refused to approve the statutory allocations for the month following alleged discrepancies in revenue figures presented by the NNPC.
The confusion was however patched up a day later following an emergency meeting convened by the Minister of Finance and Chairman of FAAC, Kemi Adeosun, who pleaded with members to share what was available to allow the NNPC reconcile the discrepancies in their returns.
At the end, the committee agreed to share about N647.39 billion for February, pending the full reconciliation and balance of more than N100 billion paid back.