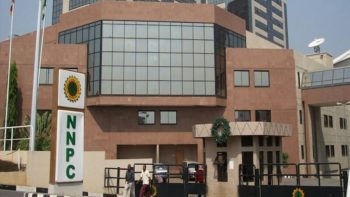 The Nigeria National Petroleum Corporation (NNPC ), has lamented the insistence by state governors that the state oil firm must remit additional N40 billion after paying N147 billion to the Federation Account Allocation Committee (FAAC ) for the month of June this year.
The Group General Manager, Group Public Affairs Division, Ndu Ughamadu, who made the disclosure to reporters on Tuesday, described the situation as "very unfortunate considering that NNPC is exiting the cash call phenomenon."
According to him, the agreement the NNPC has with the governors is that FAAC be given N112 billion monthly.
This, he said, however, will be subject to sufficient funds from sales of domestic crude oil allocation for the corresponding month after meeting cash call obligations on JVs, deductions of PMS cost under recovery and pipeline maintenance.
Ughamadu noted that "Incidentally, due to the posture of governors,
the NNPC was able to raise N147 billion this month(June) for the governors by taking from the amount meant for settling cash call obligations.
"Sadly, however, the governors wanted additional N40 billion."