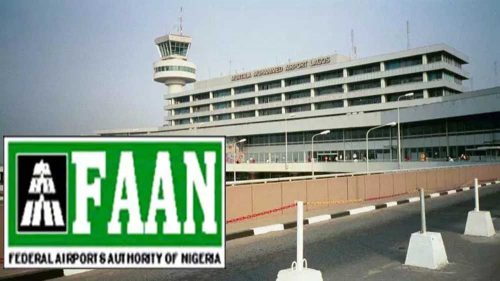 The Federal Airports Authority of Nigeria (FAAN) has reversed its decision to reduce the salary of its staff from this month. 
SHIPS & PORTSreported on Wednesday that following the dwindling revenues occasioned by the COVID-19 pandemic, FAAN said it would not be able to pay full salary of staff as from May 2020 until the industry returns to normalcy.
The agency however assured that as soon as the revenue situation improves, the balance would be paid.
The authority announced the decision to cut staff salary in an internal memo with reference number FAAN/HQ/ADMIN/2020O5 dated May 19, 2020 and signed by General Manager, Administration, FAAN, M.D. Musa.
Titled, "Notice on payment of staff salary" addressed to all staff, the memo stated that the measure was to ensure the survival of the organization.
Under the new arrangement, junior staff would be paid their full salary while senior staff from levels 10 and above would take between 30 to 50 per cent pay cut.
The reversal of the controversial decision follows outrage and a meeting between FAAN and airport workers' union comprising of Air Transport Service Senior Staff Association of Nigeria (ATSSSAN), Association of Nigeria Aviation Professionals (ANAP), National Union of Air Transport Employees (NUATE) and Nigerian Union of Pensioners (NUP) on Thursday.
Announcing the reversal, the unions in a joint statement said all airport workers would receive full payment in the month of May.
"Full payment of May salary across all grade levels, while subsequent months will be subject to improvement in revenue generation," the unions said.