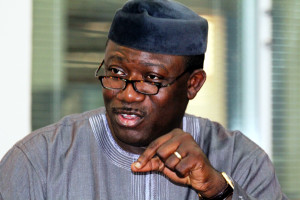 Minister of Solid Minerals Development, Dr Kayode Fayemi, on Wednesday, announced his resignation from President Muhammadu Buhari's cabinet.
Fayemi emerged as the All Progressives Congress (APC) governorship candidate for Ekiti State.
The former minister announced his resignation at a valedictory briefing in Abuja.
He said President Muhammadu Buhari accepted his resignation which he turned in a few weeks ago and according to him the resignation is effective May 30.
The Ekiti governorship election is scheduled for July 14.