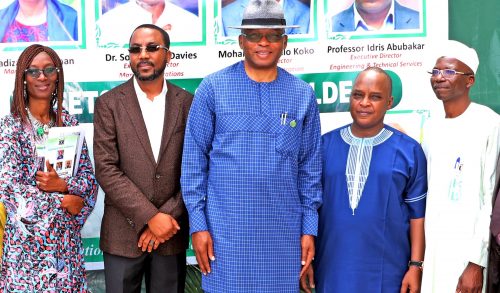 The Federal Executive Council (FEC) has approved contract for the rehabilitation and reconstruction of the control towers at the Lagos Port Complex and Tin Can Island Port.
Disclosing this at a quarterly stakeholders meeting organised by the Nigerian Port Authority (NPA) in Lagos on Thursday, the Executive Director, Finance and Administration of NPA, Muhammed Bello Koko, said the authority has also commenced the procurement process for the construction of a control tower in Onne Port, Rivers State.
Koko, who declined to comment on the amount that was approved for the contract, said the development was part of NPA's effort to improve communication between ships sailing in from the fairway buoy to the port.
He said contract for the reconstruction has been awarded to Julius Berger Nigeria Limited, which is expected to mobilize to site to begin work next week. 
According to him, the essence of the reconstruction of the control towers is to equip the towers, change the radar system, and put an upgraded communication system that would improve communications with ships.
He said, "On assumption of duty, one of the infrastructures we found that was in a dilapidated state was the control towers in Tin Can and Apapa and we commenced a procurement process, which finally went through the normal bid processes. The company that built those control towers was Julius Berger and we got the FEC approval for reconstruction and for re-equipping of those control towers. So that has already been done, the kick off meeting is actually tomorrow (today) and we expect that Julius Berger will move to site by next week.
"We have also commenced the procurement process for construction of a control tower in Onne Port. There is actually none currently and that is embarrassing, but that is been done now. We believe before the end of the year, the procurement process would be completed. Normally, it will go the Federal Executive Council for approval and we believe it will be approved also because it is a necessary tool of communication between ships and the ports as they are coming," he said.