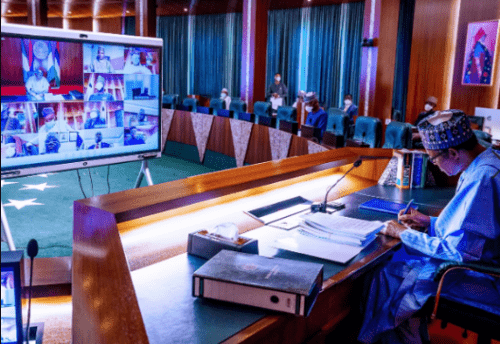 The Federal Executive Council (FEC) has approved the sum of N683 million for the purchase of 19 operational vehicles for the Nigeria Port Authority (NPA).
The Minister of Transportation, Rotimi Amaechi, who disclosed this on Wednesday after a virtual FEC meeting, said it is the first time in four years that NPA got approval to buy vehicles.
"The Council kindly approved the sum of N683,613,000 for the purchase of 19 vehicles for NPA. This is the first time in four years that the NPA is buying any vehicle, which is why the Council considered and approved it. These are operational vehicles not for management staff or any other thing. They are all Toyota," he said.
Also speaking, the Minister of Power, Sale Mamman, said the council approved N47 billion for the provision of additional 40 megawatts of electricity to the national grid.
Mamman said the 40 megawatts would be evacuated from Kashimbilla Dam in Taraba State, where it is currently being generated.
Mamman said the additional 40 megawatts would boost power supply in Taraba and Benue States as well as the entire North-East region of the country.
He said if the generated power is not evacuated from its source, Nigeria would lose about 120 gigawatts of power, equivalent to $9 million dollars in a year.
"The council approved the Ministry's memo for the revised estimated total cost for the augmentation of the subsisting contract in the sum of N47, 235, 303, 821.90, to provide additional critical power grid infrastructure for the full evacuation delivery and utilization of 40 megawatt, currently being generated form Kashimbilla, via Takum, Wukari and Yandev, to the national grid," Mamman said.
The Minister of Information and Culture, Lai Mohammed said that the FEC was held via teleconferencing for the first time in the history of the country in order to keep activities and programmes running despite the challenges posed by the COVID-19 pandemic.
Mohammed said the use of teleconferencing had proven to be a "very efficient way of running government."
He said, "It's been quite a while and I am sure you all know why. It is COVID-19 but we must not allow COVID-19 to completely stop us. It might have slowed us down but we must find ways of coping with COVID-19. The task force and the various emergence response centres all over the country are doing their best to arrest and slow down the spread. Government also thought it was important also to at least find a way of running government that is why we resorted to technology.
"After a long time, for the first time in the history of this country; if I can remember, a Federal Executive Council was held via teleconferencing, where only ministers that had memoranda to present were physically present at the villa, while other ministers joined from their various offices via teleconferencing and if this is anything to go by, it has even proven to be very efficient way of running government."