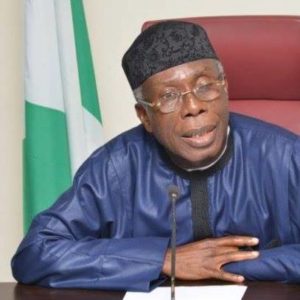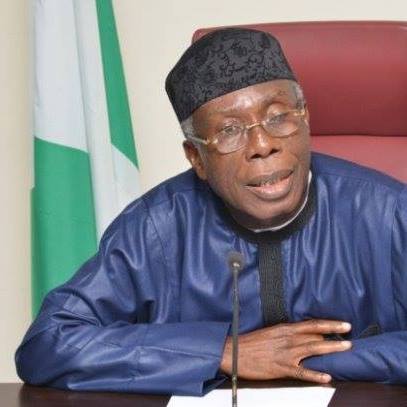 The Federal Government and the Peoples Republic of China have commenced talks on a N900 billion ($4.5b) loan to facilitate the production of agricultural machineries for large scale farming in selected states across the country.
The Minister of Agriculture and Rural Development, Chief Audu Ogbeh during a meeting with representative of China-Africa Machinery Corporation (CAMACO), in Abuja said the loan will also ensure some of the machineries are assembled in Nigeria rather than being directly imported from China.
Ogbeh explained that the China Development Bank (CDB) and China Export and Import Bank (EXIMBank) are to fund CAMACO, in accordance with agreed terms with interested state governments, adding that the development was part of proceeds of President Muhammadu Buhari last visit to China.
According to Ogbeh, the agriculture machineries will accelerate agricultural and agri-business development in the country with a loan repayment of 20 years.
During the inauguration of the Project Management Committee at the minister's office, about four state governors from Zamfara, Ebonyi, Kebbi and Jigawa discussed on modalities of repayment with the investors.
The minister discussed with the investors on possibilities of exporting agricultural produce to China as part of repayment method.
Ogbeh said: "The Chinese will give us a loan. We need things from them; we need to be clear on what we want; we need the right quality and quantity. So we are negotiating the interest rate and we are telling them you must assemble here with a view to producing these machines here when our steel industry when our steel industry comes alive.
"You don't just sign agreements and begin implementation. We both have interests and some of their equipment may not be suitable to our weather. We are taking all these into account before we commit ourselves to a loan of $4.5 billion."
The technical committee is expected to establish a joint working group whose responsibilities shall include among others daily monitoring and tracking of activities at project sites and reporting same to the committee.
Ogbeh further said there will be thorough assessment of any equipment or machineries that would be purchased with the fund to ensure that no sub-standard machine are imported into the nation.
The governors, speaking through the Chairman of the Governors Forum, Alhaji Abdulaziz Yari, identified the need to dispatch the nation's quality control team to supervise the production.
He requested for prices of the equipment to enable them determine what machinery to import.