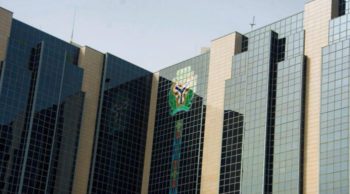 The Central Bank of Nigeria (CBN) will sell $500 million to help improve dollar liquidity, traders said on Tuesday, a day after the bank effectively devalued the Naira for retail currency sales.
Nigeria has been running short of dollars as its oil revenues have fallen along with the price of crude. That has driven the Naira to a low of 520 to the dollar on the black market, far weaker than the official interbank rate of 305.
The CBN, under pressure from the government to narrow the gulf between the official and black market rates, on Monday effectively devalued the naira for consumers, offering to sell them dollars at about half the premium the black market charges.
On Tuesday, the bank said it would sell dollars through wholesale bids to banks, as opposed to selling to individual customers. The banks can then allocate the dollars to their customers, the central bank said in mail to commercial banks, asking them to maintain the bid spread of 0.50 naira.
The central bank has tried to make the exchange rate more flexible before, leading to a 30 percent devaluation last year, only to re-impose a quasi currency peg.
On the non-deliverable forwards market, the naira fell against the dollar on Tuesday on increased expectation of a currency devaluation.