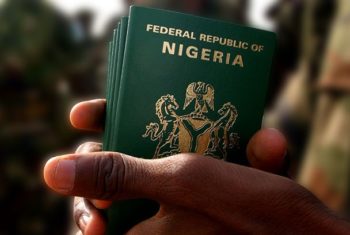 The Minister of Interior, Abdulrahman Dambazau, has said that Nigeria would no longer tolerate delay in issuance of visa to its nationals from any country.
He said this in Abuja on Monday while meeting with his Foreign Affairs counterpart, Geoffrey Onyeama, to resolve some of the issues militating against visa issuance.
Also in attendance at the meeting were the Attorney General of the Federation and Minister of Justice, Abubakar Malami, and the Comptroller-General of Immigration, Mohammed Babandede.
Dambazau said the delay in the issue of visa to Nigerians was becoming an embarrassment and must be resolved.
"It is embarrassing that one will want visa and will have unnecessary delay from the issuance countries," he said.
"We as a country need to take our stand; we should deal with any country the way they deal with us on visa issuance.
"They should not think that we need them more than they need us."
Babandede, at the end of the meeting, also corroborated Minister of Interior's stand on the issue.
He said: "What we are saying is that we as a country, we would also like to retaliate.
"Anybody who delays visa for our nationals, we would also do the same as a country because we have a pride as a nation."
The immigration boss however, said Nigeria was committed to ensuring that business was done normally with friends of the country.
"We are committed to issue visa on time and passport to our nationals wherever they are," he said.
Earlier, Onyeama said the meeting was to enhance ease of doing business in the country.
He agreed that the nation was still having challenges regarding consular services.
Onyeama said the parley was to see how in conjunction with sister ministries, the nation could find solutions to the challenges.
"As part of the presidential enabling business environment council, the issue, as you know, some of the deliverables are there and it is for consular services that we also have to work hard together.
"So, we have always felt that we should all try and be speaking to each other.
"The ministry of interior, immigration services and ourselves, our embassies and missions and consulates are all working other one roof," he said.