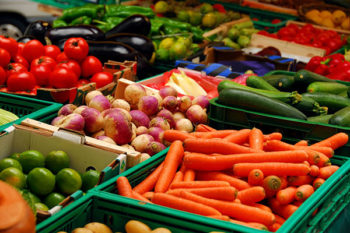 Zimbabwe on Tuesday banned fruit and vegetable imports to preserve its dwindling reserves of hard currency, signaling a warning of an immediate food crisis.
The order alarmed retailers and street dealers in the capital Harare who get much of their produce from neighbouring South Africa, followed a ban on maize imports in June.
The shutdown, which Agriculture Minister Joseph Made said was immediate, underlined the scale of the economic crisis in what was once one of southern Africa's agricultural heartlands, in the build-up to next year's national elections.
Made told the Herald newspaper that President Robert Mugabe had made the order himself to stop the imports because "they waste much needed foreign currency".
"This means that the importation of fruit and vegetables will be stopped immediately. We are finalising on the exact list of foreign-produced fruits that are occupying shelves in shops," Made said.
The order would let local farmers increase output, he added.
Last year Zimbabwe spent more than $80 million on fruit and vegetables imports, according to national statistics agency Zimstat.
Many Zimbabweans keep stashes of U.S. dollars at home, or resort to buying hard currency on the black market when they want to travel or pay for imports.