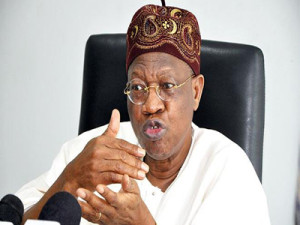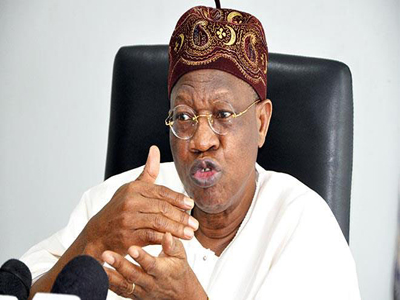 The Federal Government on Monday debunked media reports that ministers who were invited to the US-Nigeria Investment Summit in Washington, D.C, on April 19, 2018, shunned the forum.
The Minister of Information and Culture, Alhaji Lai Mohammed in a statement issued in London explained that most of the ministers who were slated to attend the event were not invited and were not in Washington, DC, at the time.
Mohammed said that the insinuation that some ministers collected estacodes without attending the forum was baseless.
He added that the Ministers of Agriculture; Power Works and Housing and Budget and National Planning did not get an invitation from the organisers, even though they were listed among those who were expected to attend.
Mohammed said the Minister of Industry, Trade and Investment, who was also invited, was with the President at the Commonwealth Heads of Government Meeting in London at the time of the summit, while the Minister of Finance, who was in Washington, DC, at the time, was there purposely to attend the 2018 Spring Meetings of the World Bank and the International Monetary Fund.
The minister said though he (Minister of Information and Culture) was invited to the forum, he wrote back to inform the organisers that he would not be able to make the trip due to conflicting schedules.
He said, "It is clear from the foregoing that no Minister shunned the US-Investment Summit and that the reports being circulated in that regard are bereft of facts."