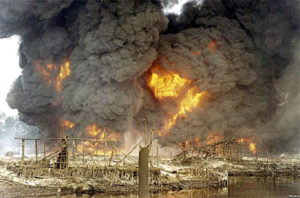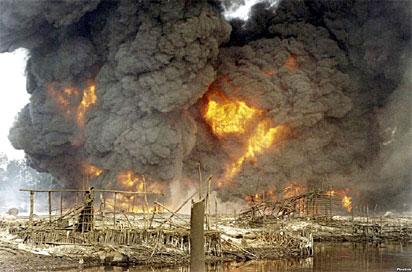 The Federal Government has set up a committee to liaise with stakeholders in the Niger Delta region to end the bombing of pipelines and the proliferation of small arms and light weapons.
Coordinator of the committee known as the Niger Delta Riverine Protection Programme, Mr. Tikari Danjuma, said this at a media briefing in Abuja, on Thursday.
He explained that his committee which is being coordinated by the Office of the Minister of Niger Delta Affairs in liaison with the office of the National Security Adviser, is saddled with the responsibility of working with critical stakeholders to recover illegal weapons, curtail the spate of bombings and the operation of illegal refineries in the Niger Delta region.
Danjuma noted that the programme is also part of federal government's initiative to address several years of neglect of the region and check the spate of violence in the region.
He said, "In order to consolidate on the peace process initiated by Mr. President, the Federal government, through the office of the Ministry of Niger Delta Affairs has set up the Niger Delta Riverine Protection Programme.
"The programme is aimed at driving further the peace process initiated by the federal government. Part of the mandate of this programme is to recover illegal arms and ammunition in the region; ensure adequate protection of federal government assets in the region and curtail the incidence of illegal refineries in the region."
He equally explained that the Niger Delta region is in dire need of development in terms of its human capital and physical infrastructure.
This, he said, cannot be achieved in an atmosphere of lawlessness, violence and anarchy.
The coordinator said since government has expressed its willingness to correct the ills of the past, it behooves on the people of the region to give all the cooperation needed to make the region attain its full potential and guarantee a better future for generations yet unborn.
Danjuma revealed that his committee will be meeting with critical stakeholders in the region to unveil details of its programme.
He appealed to individuals and groups in the region, especially those who possess illegal arms to surrender such arms in the interest of the peace and stability of not only the region but Nigeria as a whole.