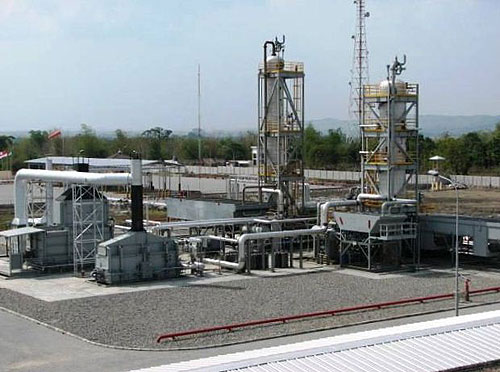 The Federal Government has secured a $500 million (about N179.9 billion) facility from the Export-Import Bank of China (CEXIM).
The loan was secured through the Bank of Industry (BOI) for the establishment of modular refineries and the Flare Gas Recovery Programme in Nigeria.
BOI's Managing Director, Olukayode Pitan, while speaking at the signing ceremony in Beijing, stressed the job creation potential of the partnership saying, "I am delighted to begin the next chapter of a long-term trading relationship with China through CEXIM.
"This agreement is set to create over 100,000 jobs in Nigeria's Oil & Gas sector – a decisive move that will advance the Federal Government's Modular Refineries and Flare Gas Recovery Programme," he said.
As part of the MoU between BOI and CEXIM, the facility will be utilized to finance the purchase of equipment and machinery from China by investors and project owners of modular refineries in Nigeria.
Pitan noted that the aim is to ensure availability of refined petroleum products within the country, monetize gas flare, reduce cost of products in the mid-term and provide employment for Nigerians.
He said the establishment of modular refineries is part of the FG's plan to end importation of petroleum products and to discourage illegal oil bunkering activities in the Niger Delta region.
A total of 38 operating licenses have already been granted by the Federal Government to establish modular refineries in the Niger Delta.
BOI stated that the facility can be accessed via letters of credit issued for the delivery of specified modular refineries and gas processing equipment to qualified Nigerian companies establishing petrochemical facilities under the Modular Refineries and Gas Flare Recovery Programme.
A modular refinery refers to a mini-refinery which is easier and relatively more cost-effective to build in terms of capital and time than the traditional refinery. According to Cenam Energy Partners, modular refineries are usually available in units from 4,000 to 30,000 barrels per day (bpd) and having lower output capacity than the traditional refineries.
A modular refinery's equipment are manufactured in controlled conditions, fully assembled and tested prior to overseas shipment, and installed at a client's site in much less time than a traditional refinery.