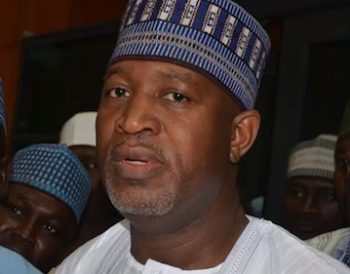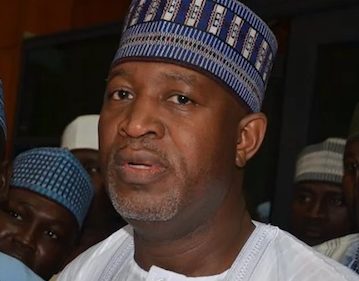 The Minister of State for Aviation, Hadi Sirika, on Tuesday, said the Federal Government would ensure full implementation of the Air Safety Recommendations released by the Accident Investigation Bureau (AIB).
The minister gave the assurance when he received the report of the Safety Recommendation Committee headed by the Commissioner of AIB, Akin Olateru, in Abuja.
Sirika explained that the committee was set up to look into the safety recommendations made since the inception of AIB till date numbering about 130.
He noted that not all these recommendations had been implemented; stating that the purpose of the government was to ensure that the recommendations were fully implemented.
Sirika said that safety and security of aviation industry had been the focus of the current administration as contained in the roadmap he presented to the public at the inception of the administration.
He said, "The fact is that since inception we haven't had any report of this nature but now that we have it, it behoves on us that we ensure that it be implemented 100 per cent.
"Since we came in, we focused on all of those things that are safety and security critical to the industry.
"In our own belief and understanding and even in our roadmap, we set out to review all those things that would enhance safety and security of the industry.
"I had maintained overtime that it is how safe and secure that you depart point A and land on point B that is more important in aviation than all the remaining other aesthetics.
"We all want to attract investment and make our airport more comfortable but you have to arrive at your destination first before you enjoy comfort and you have to be well secured.
"We will continue in this direction to ensure that our industry is safe and secure and once that is achieved the rest is easy."
Sirika said that the culture of safety and security consciousness must be created in the nation's industry to meet the global standards, adding that safety was a norm in aviation all over the world.
He explained that the government was also determined to develop aviation infrastructure through Public Private Partnership (PPP) and implement its roadmap to the later.
The AIB head and the Chairman of the Committee, Akin Olateru, said that the bureau had since inception in 2007, made 130 safety recommendations, adding that 61 per cent of the recommendations had been implemented.
He added that eight per cent were partially implemented while 31 per cent were yet to be implemented.
He said the mandate of AIB was to investigate serious accidents and incidents with the view to prevent future occurrence, saying that the implementation of the recommendations would help the country to prevent accidents and incidents.