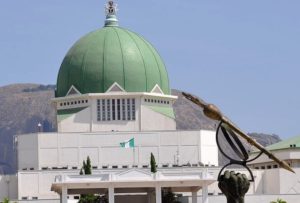 The State Minister for Aviation, Sen. Hadi Sirika and other stakeholders in the industry were on Monday summoned by National Assembly over the concession of four major airports in the country.
The General Secretary, National Union of Air Transport Employees, Olayinka Abioye, disclosed this to newsmen in Lagos.
The Federal Government had said it plans to concession Lagos, Abuja, Kano and Port Harcourt Airports to enable them meet international standard.
"The National Assembly has invited us for a meeting on Wednesday. It is a joint session of the House of Representatives and the Senate.
"They have invited the minister, the unions and other civil society groups to deliberate on issues surrounding the concession of the airports,'' Abioye said.
He also noted that the unions had suspended their 15 days ultimatum over the concession issues following the intervention of the Minister of Labour, Dr Chris Ngige.
Abioye said, "the minister of labour has intercepted that ultimatum. He invited us to Abuja for a meeting last week including the minister of aviation.
"Each party laid bare their own side of the story and the minister has now agreed that workers and the unions will be fully carried along because we also alleged that we were not in the know of so many things he was doing.
"He has promised that they will expand the scope of their operations and carry everybody along.''