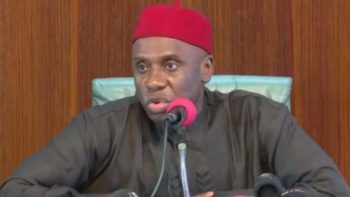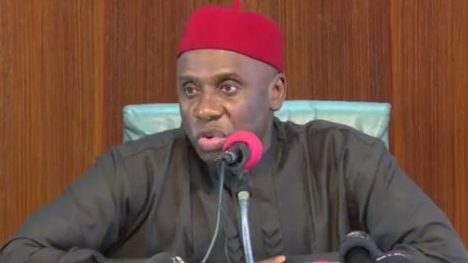 The Minister of Transportation, Rotimi Amaechi says that the transport ministry would partner with state governments to create easy bicycle pathways for cyclists across Nigeria.
He announced this on Tuesday when he received a delegation of cyclists led by the President of Cycling Federation of Nigeria (CFN) in Abuja.
Amaechi said that the use of bicycles on the road as an alternative means of transportation would help reduce traffic, stating that bicycles was not for the poor as perceived by some people.
He said, "Apart from competing in sports, cycling also assists to improve the mental well-being of an individual, creating a path for cyclists is not the job of the Federal Government but Federal Capital Territory (FCT) and State governments.
"We will help you to liaise with state governments to create easy pathways for cyclists because if more bicycles are on our roads it would help reduce traffic, cyclists need safer routes to ride.
"I think more elites will ride bicycles, if we put a path for them to ride for safety, riding a bicycle is not a sign of poverty."
The minister noted that people are afraid they will lose their lives because motorists are impatient people if they ride.
Amaechi added that the Federal Government would liaise with the FCT and state governments to create easy pathways to enable bicycle riders move around without impediments.
The CFN President, Giandomenico Massari, said that the United Nations World Bicycle Day would help to resuscitate the culture of cycling in Nigeria and improve healthy living.
He said that they have paid courtesy calls on some agencies as part of the celebration for this year's World Cycling Day to advocate for cycling being a safer and reliable means of transport.
Massari said that bicycle riders came out in large numbers to create awareness on cycling across Abuja, imploring other Nigerians to be part of the cycling team.
He said that the federation in collaboration with the Federal Road Safety Corps (FRSC) and other stakeholders joined the rest of the world on June 4- 5 to mark the World Bicycle Day.