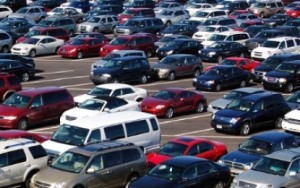 The Nigeria Automotive Manufacturers Association (NAMA) has expressed  support for the Federal Government's ban on importation of vehicles  through the land borders.
The association said the importation of vehicles through the country's  land borders constituted a major revenue leakage to the government  with import duties payable going to the purse of neighbouring  countries while Nigeria struggled to make ends meet.
In a statement signed by the Executive Director of NAMA, Remi Olaofe,  the association said going by the National Automotive Design and  Development Council's report that the level of automotive imports to  Nigeria in 2014 was over $5bn, and that imports through land borders,  which were not accounted for by way of duty payment, would be in  excess of $2bn, translating to over $700m loss in revenue to the  country.
According to the association, with the drive towards full  implementation of the national auto policy, getting accurate data  remains vital and investors need to be aware of the size of the market  in making investment decisions.
"The level of damage to our economy both from fiscal and monetary  policies perspective is overwhelming when we come to the realisation  that the data we plan with is greatly distorted by the unreported  imports going through our land borders. This explains why investors,  foreign and local, are constantly at a loss when they compare observed  market potential with what is officially reported," the statement read  in part.
"It is not surprising to see the pressure being mounted on the upper  and lower chambers of our National Assembly by some parties to have  the ban reversed. It is worrisome that the legislators would succumb  so easily. The Nigeria Automotive Manufacturers Association considers  it expedient to urgently disabuse the concerns on job loss as a result  of this policy initiative," it added.
According to NAMA, the Federal Government, through the closure of land  borders to vehicle importation, has not placed any ban on the  importation of vehicles but has intervened to avert the painful  activities of smugglers of vehicles through land borders and loss of  revenues to neighbouring countries and legitimate stakeholders in the  auto industry.
The association stated that it envisaged the creation of over 4,000  direct jobs and much higher figure for indirect jobs with the policy.