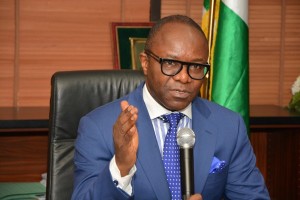 Minister of State for Petroleum Resources, Dr Ibe Kachikwu, on Thursday, said the Federal Government would in the next couple of months unveil a roadmap that would address infrastructure deficits in the oil and gas sector.
He made this known at a workshop on Liquefied Petroleum Gas (LPG) in Abuja.
Kachikwu said there was a need for policies that would address challenges militating against LPG so as to allow usage in the domestic market.
He stressed the need for the country to save such money and added that the country needed to move away from over-dependence on petrol and prioritise greener sources of energy.
"We need to move away from over-dependence on PMS. It is taking away over N1.4 trillion under recovery. We need to look at other components that are safer for the country and the issue of fuel queues will disappear," he said.
In the same vein, the minister's aide on downstream and infrastructure, Branda Ataga, said the adoption of LPG remained critical to the current administration basically because of the environmental advantage and the need to reduce over-dependence on petrol.
She said the workshop would enable government deliver gas to Nigerians, stressing government would make available five million tonnes of LPG in the next 10 years.
Also, President of the National Association of Liquefied Petroleum Gas Marketers, Nosa Ogieva-Okunbor, who lauded the commitment of the government to reposition the sector, said the fact that Nigeria is one of the lowest LPG consuming countries in Africa remained pathetic.