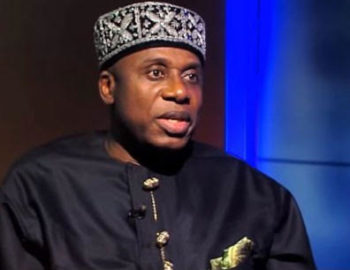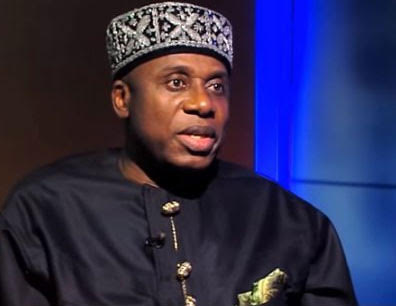 Transport Minister, Rotimi Ameachi has called for the participation of more women in the maritime sector to replace the ageing professionals.
Ameachi made the call on Thursday at the MMS Plus Women of Fortune Hall of Fame Induction, Conference and Award.
Represented by the Executive Secretary, Nigerian Shippers' Council, Hassan Bello; Ameachi noted that the present crop of women in the sector are ageing hence the need to train and mentor young women to take up responsibilities into the industry.
"We have women who have occupied the pinnacle of this important profession in shipping, maritime and admiralty in general. They are the captains of industries. We have them in terminal operations, lawyers and heads of government agencies and parastatals but we need to cultivate the crop of young women to take over or replace the ones who are going away.
"There is need to come together and evaluate things and see how people should be mentored into this profession especially when there are some fading disappearance. We are ageing rapidly and it is always good to catch them young.
"I know there are so many women organisations like WILAT, WISTA who are also into this venture to catch them young," he said.
He said the council is also supporting initiatives to mentor young ones in various universities of the enormous potentials in the industry.
In her remarks, Port Manager, Lagos Port Complex and the Global Convener of Women in Logistics and Transport (WILAT), Aisha Ali Ibrahim advise women to embrace empowerment initiatives.
According to her, just few women are interested in empowerment initiatives.
She said, "The majority of women, when you talk to them about coming together for empowerment, they look at you as somebody wasting your own time. You try to make them understand that the power of togetherness is more than that of an individual which is why we have these groups who have focus on empowerment. My advice to women is to key into any group for empowerment." 
An activist, Dr. Joe Odumakin asked the federal government to initiate policies that will focus on women empowerment.
"A lot of our women are economically having challenges and these have served as a formal of retrogression. Women are the lubricant for the survival of any entity that will ever progress," she said.
Highlights of the event were the induction of eight women including maritime lawyer and Senior Advocate of Nigeria, Funke Agbor into the 2017 Hall of fame.