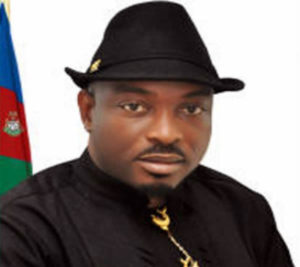 The umbrella body of Ijaw youths, the Ijaw Youth Council Worldwide, has said that the Malabu oil probe is part of an orchestrated campaign by the Federal Government to persecute the people of the Niger Delta.
IYC President, Mr. Udengs Eradiri, who stated this at a press conference in Yenagoa on Monday, said "the sustained persecution against the people of the region" was unacceptable.
He specifically condemned the "singling out" of the Malabu oil deal for probe, saying it was disheartening that while the other oil blocks awarded at the same time and through the same process were left untouched, the Malabu incident had been a subject of sustained probe because it is owned by a Niger Delta individual.
He asked the Federal Government and foreign countries involved in the probe to hands-off "for the sake of peace in the region."
Eradiri said, "Malabu probe is designed as a witch-hunt against the Niger Delta people. The Federal Government should hands-off the Malabu issue because it cannot be probing Malabu while others are enjoying the same process.
"This is a country where oil blocks were awarded to government cronies, yet nobody is saying anything about them; but Malabu, because it is owned by a Niger Deltan and Ijaw man. Everyday, Malabu is being probed for no reason.
"f they want to investigate Malabu, they should investigate every other person that has been awarded oil blocks in this country.
"OPL 244, OPL245 and OPL 246, were awarded the same day through the same process and are owned by Gen. Theophilus Danjuma (retd.).
"Other OML unaccounted for were awarded to people from the North; they are enjoying their largesse but everyday, Malabu is subjected to probe.
"The signature bonus in this country is $20m, but Malabu paid $210m as signature bonus and yet, nobody is talking. But we the Niger Delta people will not keep quiet.
"This is how this administration sacked Ijaw people in the NNPC. The Federal Government and the foreign countries should hands-off Malabu."
The IYC President, who also carpeted the government for the alleged continued delay in the negotiation with the Niger Delta leaders, stressed that the action of the government was an indication that the present administration was not ready to bring peace and development to the region.
Copyright Ships & Ports Ltd. Permission to use quotations from this article is granted subject to appropriate credit given to www.shipsandports.com.ng as the source.