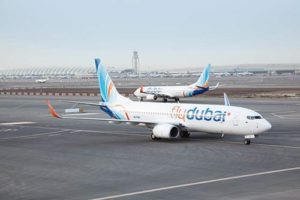 A Dubai-bound flight from Nepal was delayed by nearly 10 hours after the pilot was found to be under the influence of alcohol, officials said Monday.
The FlyDubai flight eventually left Kathmandu with a different crew.
Crew members alerted airport officials that the pilot seemed impaired by alcohol less than an hour before the flight was scheduled to take off on Sunday morning.
"A breathalyser test showed he had consumed alcohol. A medical test confirmed the result," General Manager, Tribhuvan International Airport, Raj Kumar Chettri told AFP.
FlyDubai's headquarters was informed and the flight with 154 passengers on board was suspended until the new crew arrived.
Authorities did not disclose the pilot's nationality.
Agency Report