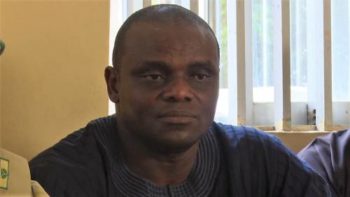 A convicted oil marketer, Rowaye Jubril, on Monday asked an Ikeja High Court to stay the execution of a judgment ordering a refund of N963.7million funds stolen in an oil subsidy scam to the Federal Government.
Justice Lateefa Okunnu, on March 16, sentenced  Jubril to 10 years in prison and ordered his company, Brila Energy, to refund N963.7miillion illicitly gotten subsidy funds to the Federal Government.
Jubril, was found guilty on a 13-count charge bordering on conspiracy, obtaining money by false pretences, forgery and use of false documents.
During Monday's proceedings,  Jubril's counsel, Lawal Pedro, in an application supported by a 20-paragraph affidavit, asked the court for a stay of execution of the part of the judgment ordering the refund of the funds to the government, pending the outcome of an appeal before the appellate court.
He also requested that the Economic and Financial Crimes Commission (EFCC) should be restrained by the court in enforcing the monetary aspect of the judgment.
"I appeal to the court to stay execution pending the outcome of an Appeal.
"If the monetary judgement is enforced, that would be the end of the second defendant applicant (Brila Energy).
"The second defendant would not be able to enforce its constitutional right of appeal anymore," Pedro told the court.
The EFCC, through its counsel, S.A Atteh, however, opposed  Pedro's application to stay the execution of the court judgment.
Justice Lateefa Okunnu adjourned the case until October 4 for ruling.