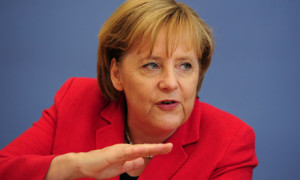 German Chancellor, Angela Merkel, says a planned sub-sea pipeline that will bring gas directly from Russia under the Baltic Sea will not make Germany dependent on Russia for energy.
Merkel told university students in the Georgian capital, Tbilisi, on the second day of a trip to the countries of the Caucasus, many of which have an uneasy relationship with their larger northern neighbor.
Merkel reaffirmed that Berlin wanted to make sure that Russia would continue to deliver some gas via Ukraine even after the Nord Stream 2 pipeline was finished.
Critics of the pipeline, which is being developed by Russian state gas giant, Gazprom, say it will deprive Ukraine of crucial leverage over its eastern neighbor.
Agency Report