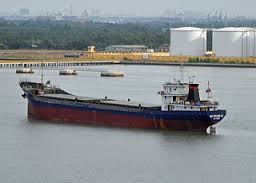 As the reality of the US sanctions on Iran bite, Greek owners are the most likely to be affected, according to VesselsValue data.
"Greek owners still dominate exports, with 81 Greek tankers moving Iranian exports since January 1, 2018," noted VesselsValue trade analyst Adil Aliev.
With its substantial VLCC fleet, Iran's own National Iranian Tanker Company (NITC) loaded 51 tankers they had a higher tonnage of 12.7 million TEU.
In fact VesselsValue data (see chart) shows that a significant increase in trade volumes can be seen following on from the lifting of US sanctions in January 2016. The trade patterns can be extrapolated to almost mirror prevailing global conditions.
Aliev said, "A seasonal pattern can be observed in ton-mile exports post-January 2016, with total volumes rising in the autumn months in preparation for higher winter demand."
He however noted that as a result of Trump-linked volatility in Iran-US relations following the US president's threats to amend and then eventually pull out of the Iranian nuclear deal, a significant drop in total ton-mile exports was seen towards the end of 2017, even falling below that of the same period in the previous year.
"Within 2018, we can see that the seasonality pattern is not repeated and Iranian total ton-miles exports reach a peak by May 2018 in line with President Trump announcing his decision to cease the participation of the US in the Iran deal and to begin re-imposing sanctions following a wind-down period.
"This may indicate the market is anticipating significant deterioration ahead, which falls in line with the ending of the 90 days grace period that expired on 6th August 2018 and the upcoming November deadline by which time US sanctions would apply to Iranian ports, shipping and energy sectors, as well as the provision of financial services, including insurance," Aliev further stated.
And while Iran's NITC supplies the most tonnage for Iranian exports for now, this is likely to drop off after the last grace period ends in early November this year.
Highlighting the potentially significant role China could play in future developments, Aliev noted that the largest export volumes from Iran have consistently been going to China.
Although there was a sharp drop in December 2017, Chinese imports rebounded thereafter and have been largely stable, which falls in line with China's declaration that it will ignore US sanctions and continue doing business with Iran, he said.
VesselsValue did not comment on the possibility of China or India-owned vessels taking up the slack if other vessel operators pulled out. Year-to-date, some 14 China tankers amounting to 3.7 million dwt and 13 India vessels comprising 1.4 million dwt loaded oil in Iran.
"The draw of higher freight premiums for Iranian business appears to be quite attractive thus far, particularly in relation to more conventional voyages out of the Middle East. However, it remains to be seen how much risk appetite remains as the sanction regime picks up speed midway through the fourth quarter of this year," Aliev added.
Copyright Ships & Ports Ltd. Permission to use quotations from this article is granted subject to appropriate credit given to www.shipsandports.com.ng as the source.